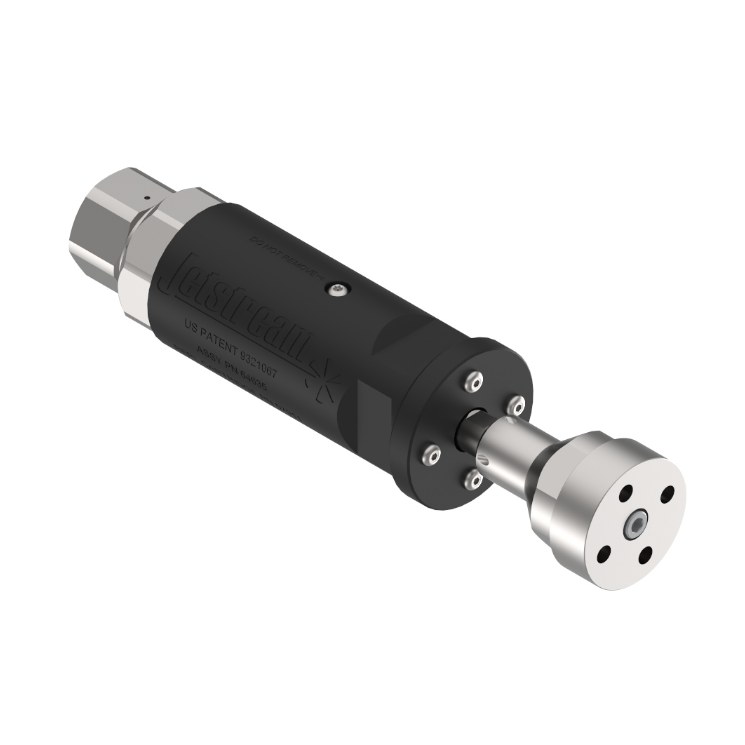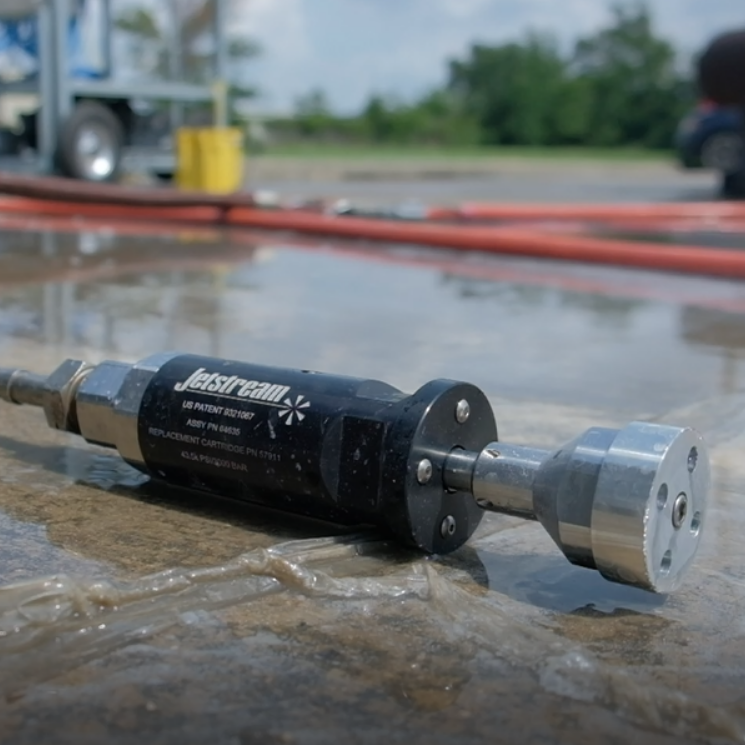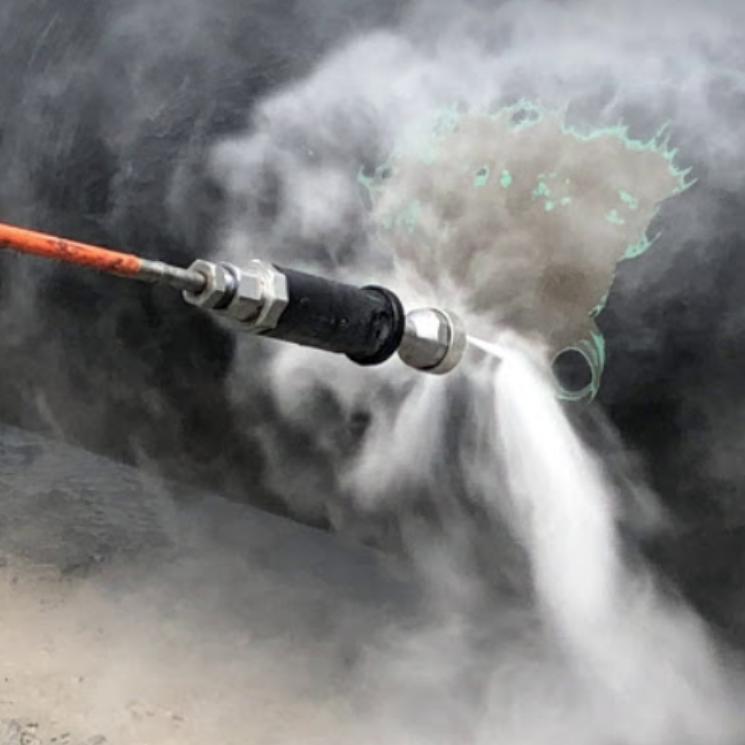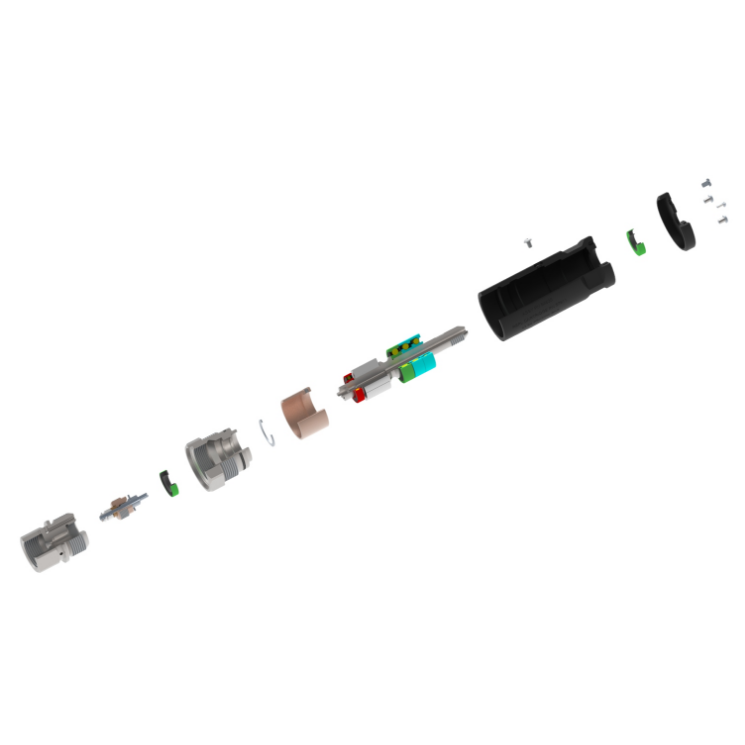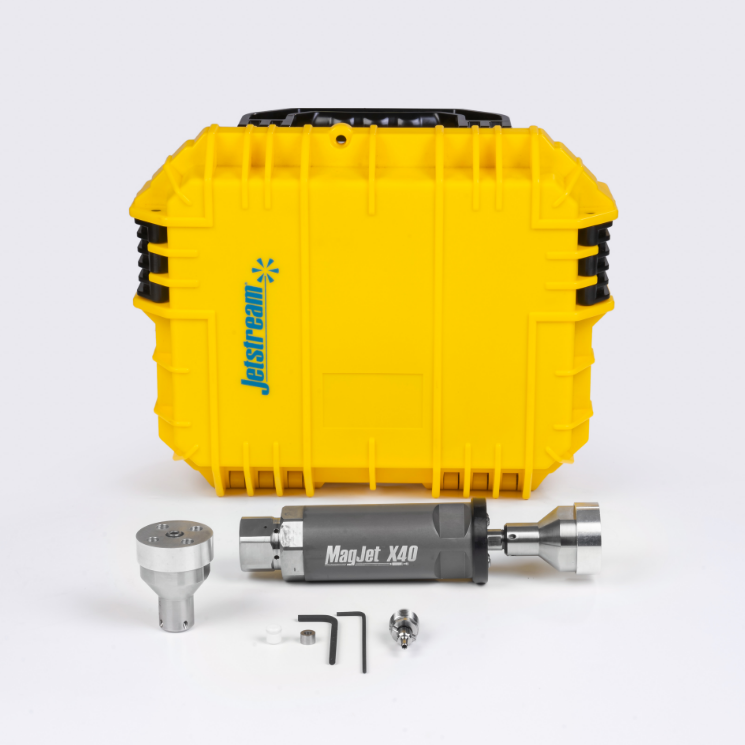 ---
Superior Surface Cleaning
The Jetstream MagJet™ X40 is a quick-rebuild, self-powered surface cleaning tool rated up to 43,500 psi (3000 bar) that strips coatings, epoxy, rust, and corrosion with unparalleled efficiency. Completely overhaul the seal components in just 5 minutes with standard tools thanks to Jetstream's patented high-pressure seal cartridge. Jetstream magnetic brake technology controls rotation speed for maximum impact without streaking and improves seal life. Use specially engineered T Series nozzle heads to optimize the rotation speed for your application and desired flow. Suitable for manual gun applications or automated equipment. The MagJet® X40 endures in the harshest environments and still delivers excellent results that the industry depends on.
Key Specs
Maximum operating pressure 43,500 psi (3000 bar). Minimum operating pressure 30,000 psi (2070 bar)
Maximum flow rate 12.4 gpm (46.8 lpm)
Rotation speed range from 1000 to 2500 rpm
Inlet connection 9/16″ HP Female
Maximum inlet water temperature 170 ℉
Accepts

UHPX, UHPXD, and UHPXi series nozzles

T1 through T7 head assemblies to optimize rotation speed
Key Features
Magnetic braking system controls rotational speed for minimal wear and maximum cleaning.
Straight-pattern nozzles produce concentrated streams for more cleaning power than a fan tip.
Multiple head assemblies are available so that the desired rotation speed can be maintained across a wide range of flow rates.
Rebuild kit allows five minute complete overhaul of wear components right in the field.
Use with Sapphire UHPX / UHPXi Series or Synthetic Diamond UHPXD Series nozzles.*
Premium Kits and Starter Kits are available for full product tools.