2000 UNx™
Pumps and Fluid Ends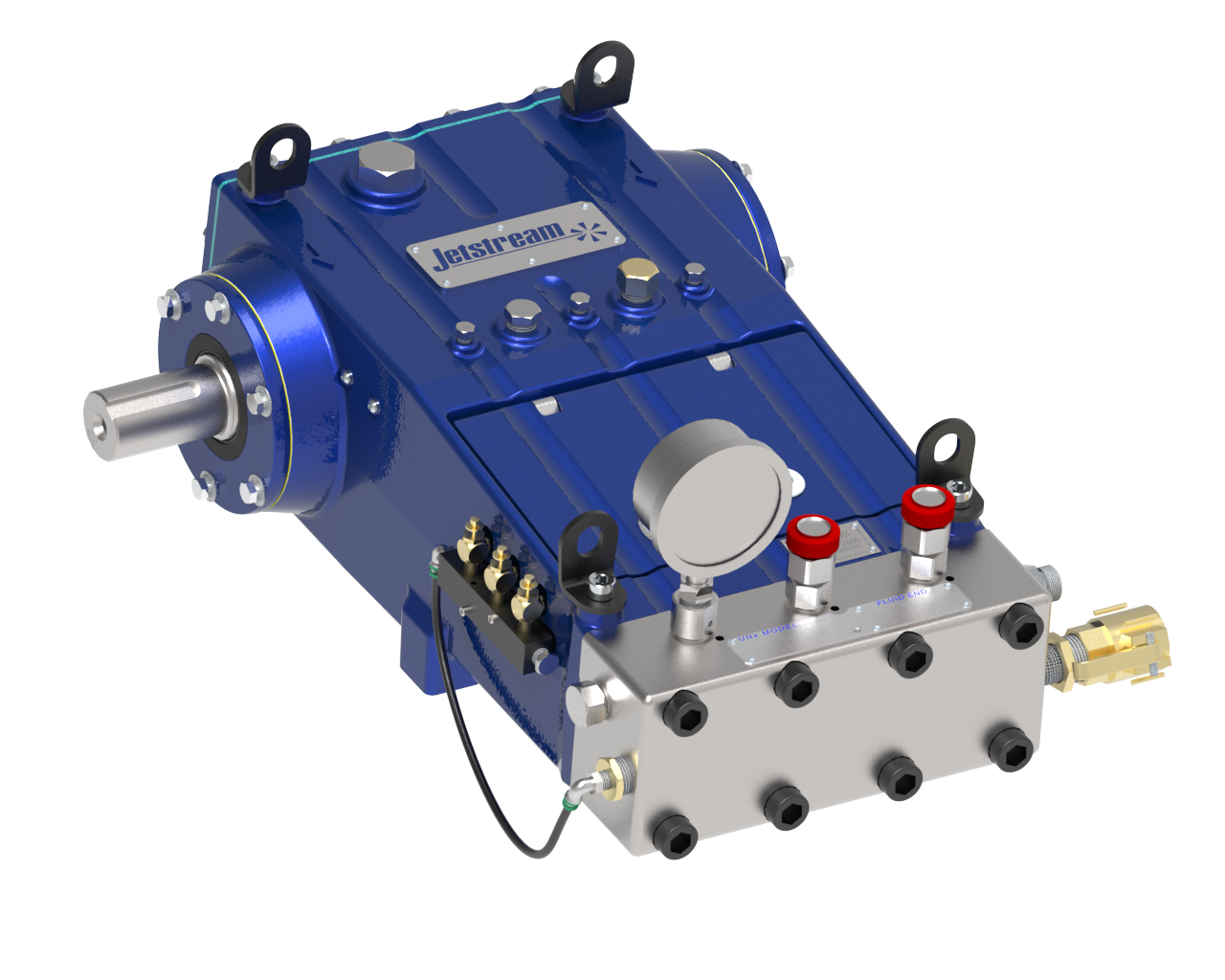 ---
complex jobs.
compact solutions.
Built for Efficiency, The 2000 Series UNx™ Pump is compact and lightweight, measuring 28" L x 20" W x 10.5" H and weighing just 325 lbs with a UNx™ Fluid End installed.

Experience the Benefits of UNx™ Fluid Ends. Best in the industry, delivering a wide range of flow and pressure combinations, superior performance, greater flexibility in the field, and reduced downtime and maintenance.

Upgrade to the 2000 Series UNx™ Pump today to power your industrial cleaning application with the most compact and efficient pump in the industry!
2000 Series UNx Bareshaft Pump
Wide range of flow and pressure combinations
Three plunger (triplex) design
Plunger stroke length 2.00 in (50.8 mm)
Max Power Input 75 HP (56 kW)
20 gpm at 6,000 psi (74.95 l/min at 414 bar)
11.6 gpm at 10,000 psi (44 l/min at 690 bar)
7.7 gpm at 15,000 psi (29.1 l/min at 1034 bar)
5.28 gpm at 22,000 psi (20 l/min at 1500 bar)
Max Frame Load 13,000 lb
Total weight 325lb (147 kg)
Pump Oil Capacity 1 gal (3.8 L)
Quickly change between pressures in the field with different Jetstream UNx™ Fluid End packages
Reduced downtime and maintenance with quick change packing and valves
American sourced components 
Ductile iron power frame is the strongest in the industry
Crankshaft machined from high-tech forged alloy for superior performance at higher power input
Largest bearings of any comparable pump on the market