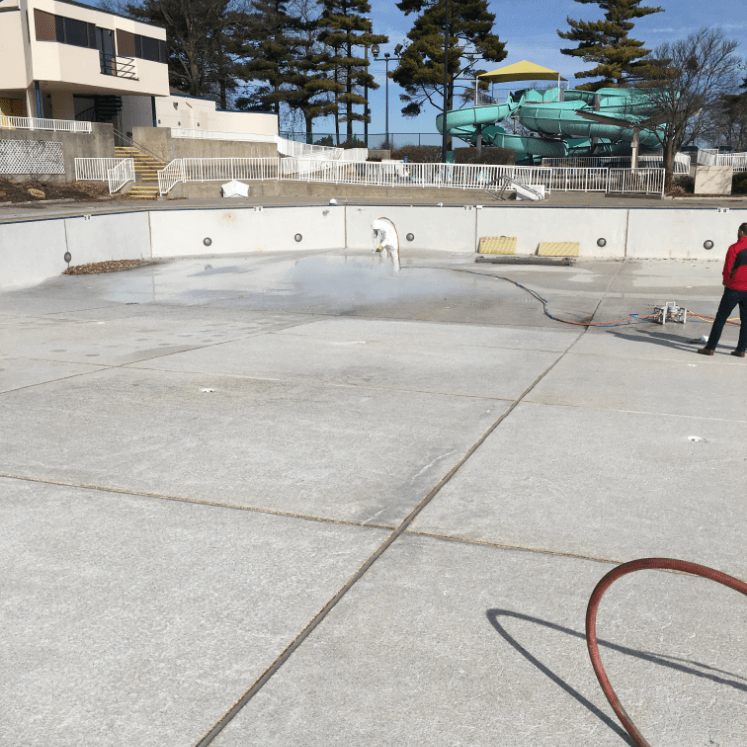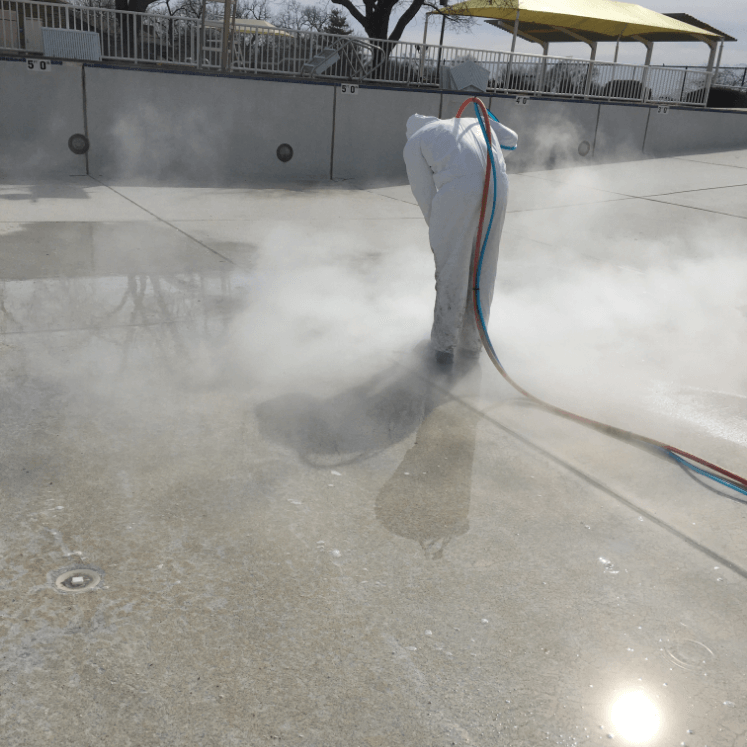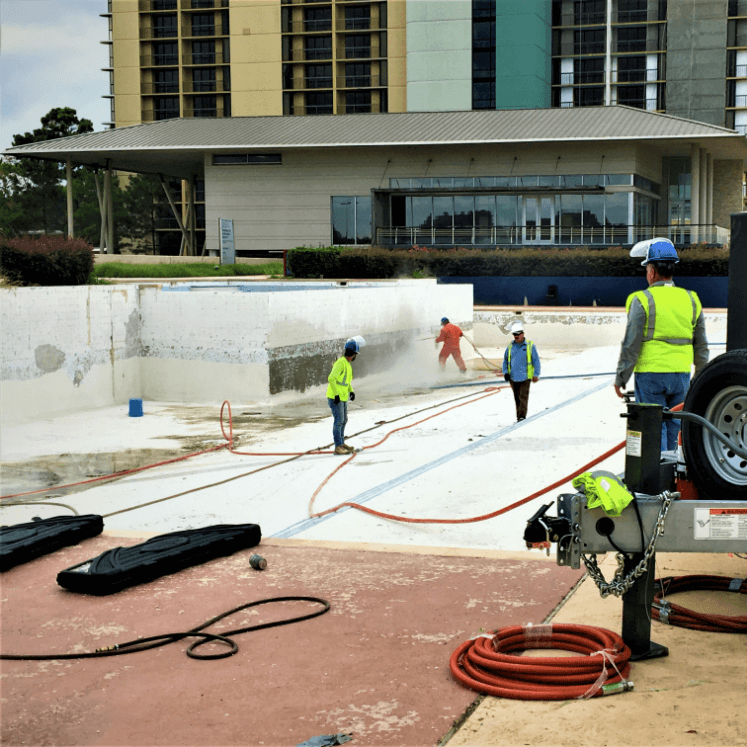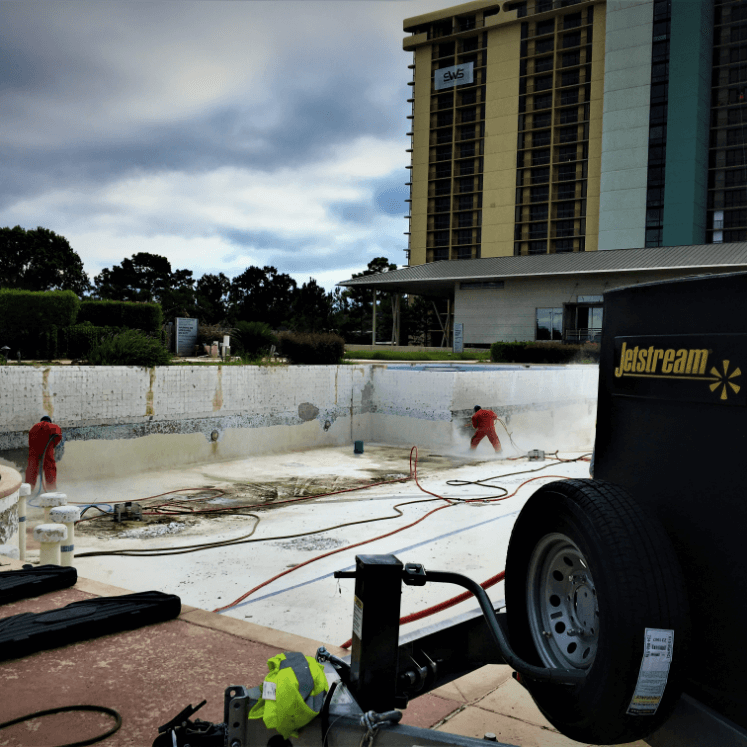 ---
Pool Plaster Removal
and Resurfacing
Increase productivity, reduce disposal and new materials costs, and achieve excellent surface preparation results with Jetstream's waterblasting equipment for pool plaster removal and resurfacing. We offer a comprehensive range of tools and equipment needed to safely, quickly, and efficiently remove various layers of old, deteriorated, or delaminated pool plaster and create a superior rough surface profile for maximum coatings adhesion.
Waterblasting offers many advantages over traditional methods:
Increase productivity by 5x
35% new materials savings
20% disposal cost savings
60% reduction in labor
That's why more and more contractors are turning to Jetstream for our advanced waterblasting equipment and solutions. Watch to learn even more advantages waterblasting offers.