---
Easy to Use,
Convert, and Rent.
---
Have a short-term or seasonal contract that just doesn't justify the purchase of waterblasting equipment? We've got you covered.
Renting is the cost-effective way to acquire a piece of equipment without incurring the cost that are attached to a purchase.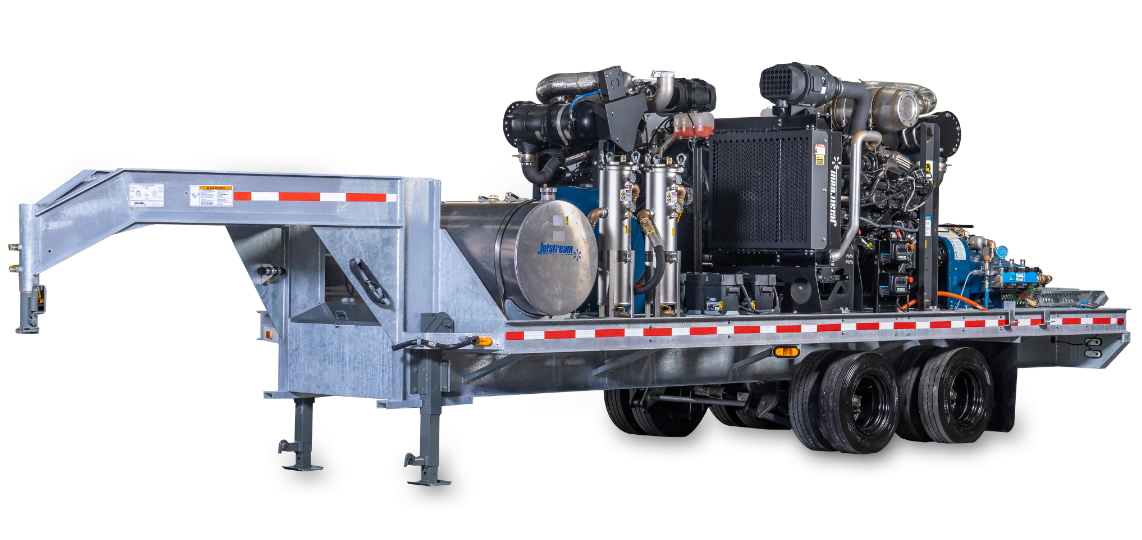 ---
Try Before You Buy
Or Rent-to-Own.
Renting also allows you to "try before you buy," and we offer a "rent-to-own" program that allows you to apply a portion of the waterblast rental fees to your down payment. The bottom line is — if we have it, we rent it.
Jetstream waterblast rentals come with all the advantages associated with the Jetstream name:
Convertible from 10k to 20k and 40k PSI Pressures
Our rentals are ready to work the second they arrive at your job site, and are backed up by our world-class customer support team and highly-trained technicians who are committed to the success of your project.
You can pick up the equipment you need, or we can deliver it right to your job site.
Help with setup and operation
Whether you simply rent or rent-to-own your waterblasting equipment, our highly trained staff will go over each rental with you, taking you through the ins-and-outs of waterblast operation and making sure you understand safe waterblasting practices. They're available 24/7 to answer questions, help plan the most efficient setup for a waterblasting job, or to repair equipment. You can also supplement your rental with additional waterblast safety and skills training from our WJTA certified trainers.
Will Powell
Leeds, Alabama Rental Center Manager
Tim Salvatore
New Brunswick, New Jersey Rental Center Manager
Ryan Stevens
Seattle, Washington Rental Center Manager
Nolan Bryne
La Porte, Texas Rental Center Manager
Mark Angulo
Long Beach, California Rental Center Manager
Jonathan Mason
Salt Lake City, Utah Rental Center Manager
Bill Hammer
Highland, Indiana Rental Center Manager
We have a network of rental and service centers conveniently located in major industrial areas across the United States (FS Solutions) and Canada (Joe Johnson Equipment) to serve your needs. Each of our locations is staffed with skilled, factory-trained technicians and provides a range of industrial cleaning services and product offerings:
Jetstream waterblasting units and accessories for rent
High-performance parts for most makes and models of waterblasting equipment
Wide range of accessories for industrial cleaning operations
Repairing and rebuilding of waterblasting equipment