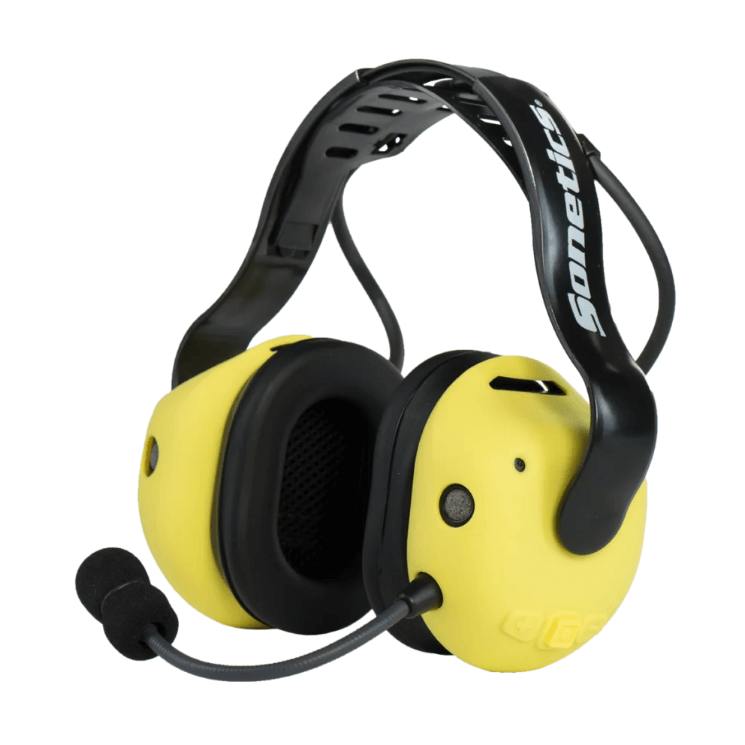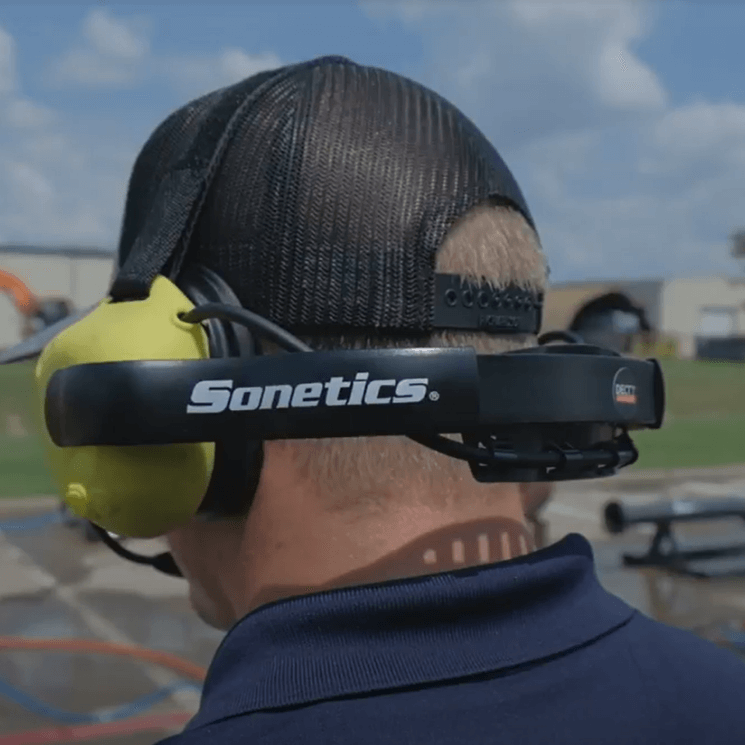 ---
ADVANCED TECHNOLOGY.
ENHANCED COMMUNICATION.
Jetstream is energized to have the opportunity to provide a communication solution for all members on your team. Operators today rely on eye contact and hand signals to communicate when operating large, noisy machinery, including waterblasting systems.
What if you could know word-for-word what the other operator needs in an instant with NO interpretation required? Sonetics developed a headset that provides a piece-of-mind in an instant through actual voice communication, noise reduction, and noise filtration with an industry first in integrated personal sound dosimeter. Built to withstand extreme environments, team wireless systems are dustproof, watertight, and ready to perform in the same tough conditions you face every day.
Key Features
• DECT7® WIRELESS – Secure interference-free
communication with excellent range
• NOISE REDUCTION – EPA NRR of 20dB in both behind
the-head and hard-hat configurations
• STEREO LISTEN-THROUGH – Front microphones to
provide situational awareness limited to no higher
than 82dB
• PERSONAL SOUND DOSIMETER – Measures the
exposure to sound over time and adjusts headset
volume to keep the operator's ears safe
• AUTO-LEVELING MICROPHONE – Automatic voice
adjustments for exterior noise
• NOISE SUPPRESSION – Limits high impulse events
from transmission
• BLUETOOTH INTEGRATION (Optional) –
Communication with cell phones, mp3 players, mobile
radios, and computers
• TWO-WAY RADIO INTEGRATION – Integration with
wired or wireless two-way portable radios
Team and Enterprise Wireless DECT7
Wireless Bluetooth to your cellphone or enterprise device
PR-Adapter to any portable two-way-radio
Stereo Listen-Through with useres not on the same network
ADVANCED HEARING PROTECTION WITHOUT ISOLATION
Stereo Listen-Through – The most common issue with hearing protection is the isolation users feel when wearing them. We added Stereo Listen-Through to all of our Apex 3-Series headsets for critical situational awareness.
Personal Sound Dosimeter – Hearing protection is nothing if it's just a guess. This is why we added a personal sound dosimeter to every Apex 3-Series headset. Know you are wearing the headset correctly and have the protection.
24dB NRR – With 24dB of certified NRR protection, our headsets are ready to go where you need to be.
Active Sound Management – We manage sounds from all communication sources to ensure optimal clarity and protection. This is done with the noise-canceling and auto-leveling microphone, automatic loud noise-suppression, and personal sound dosimeter with automatic input gain adjustments.