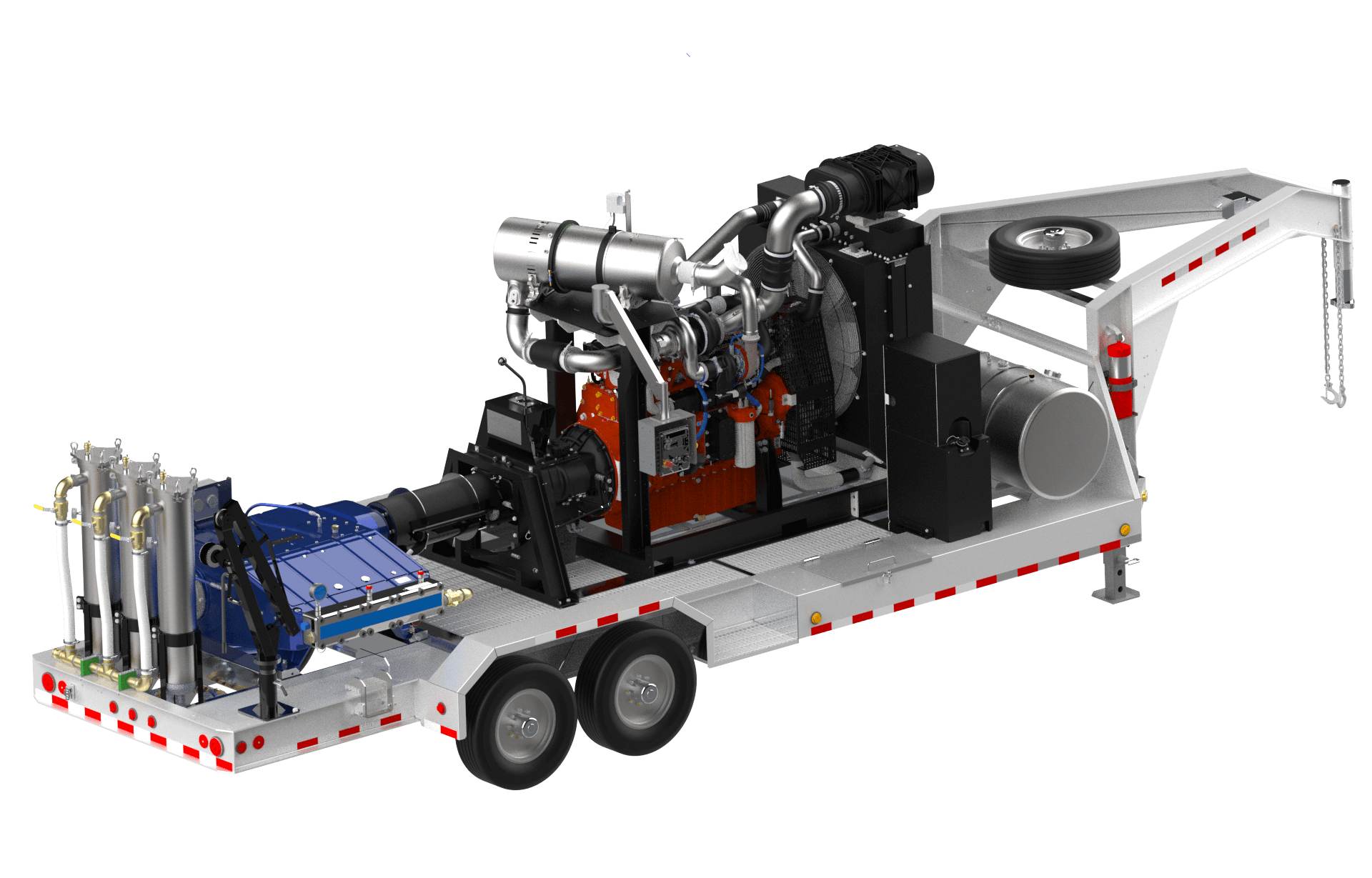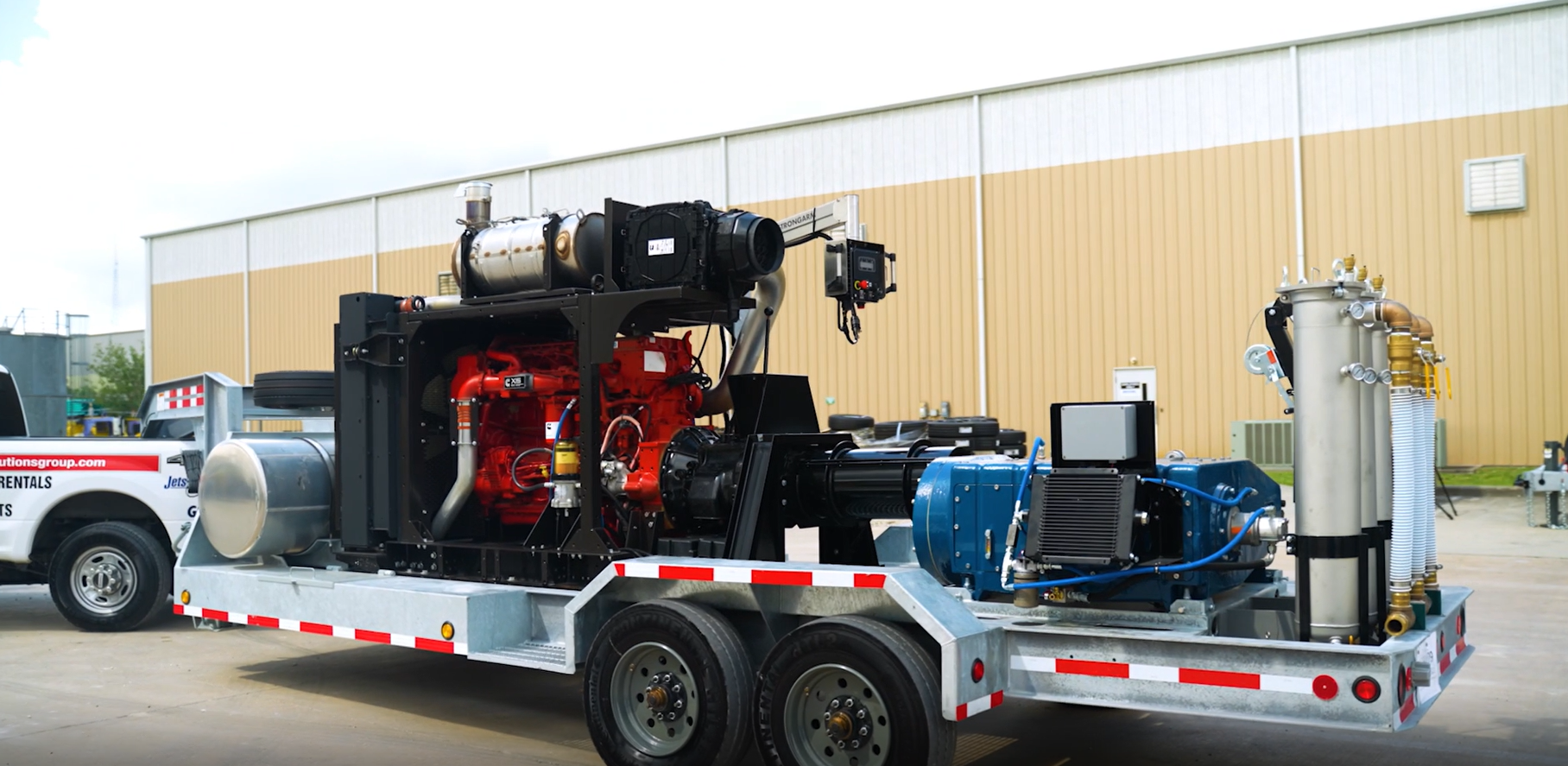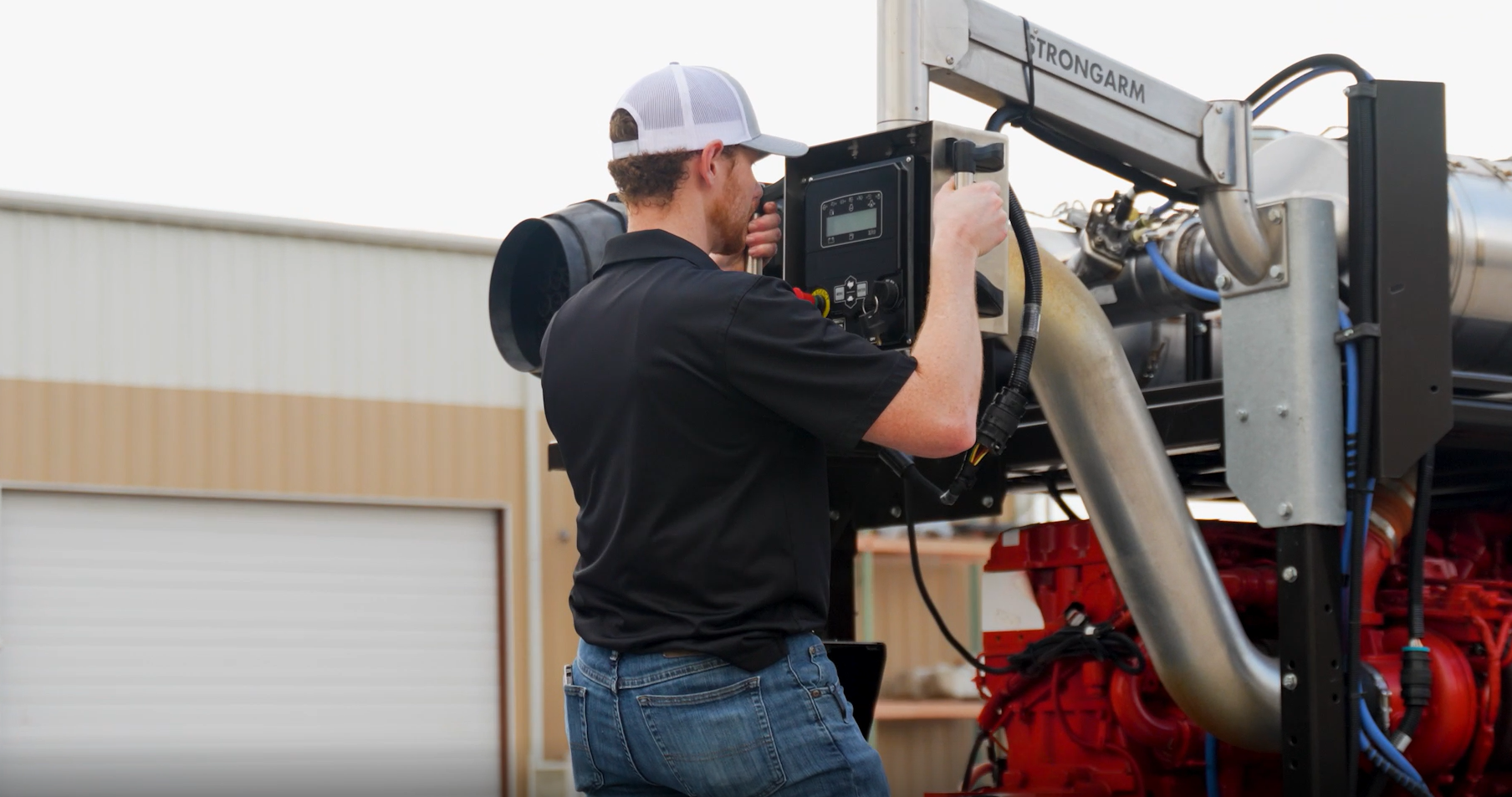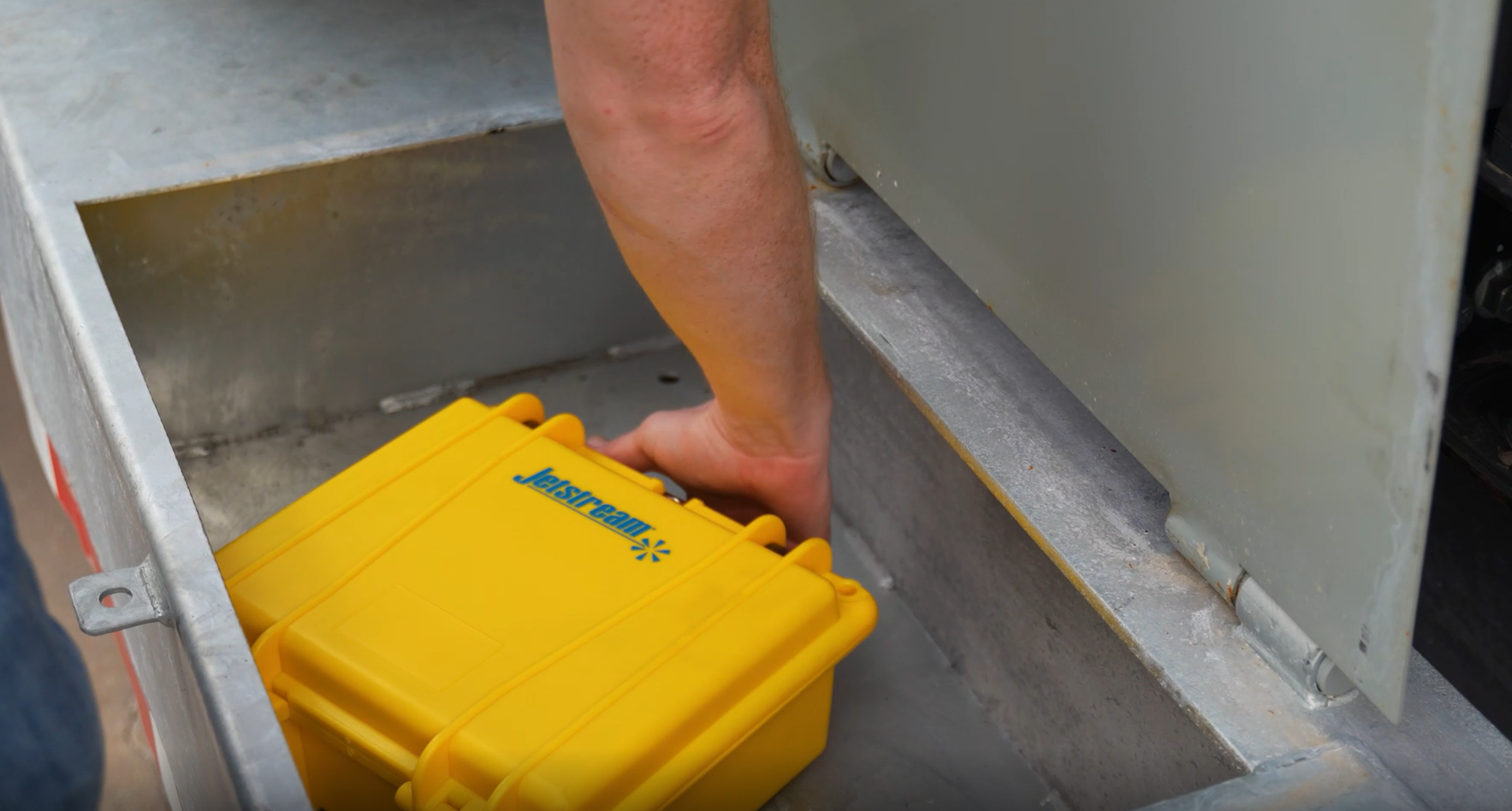 ---
Big horsepower. big water.
all Jetstream.
Building on the success and innovation of the Jetstream X-Series units, the 5200 Quintuplex waterblast unit offers high flow capability and premium features on an ergonomic and capable integrated trailer with a low deck height and easy towing.
The 5200Q UNx™ Pump is powered by a powerful diesel engine coupled with a transmission that enables operators to select a wide range of pump outputs to suit any job's flow requirements. Jetstream bareshaft pumps are designed with advanced features that dominate in the field, like fast change packing and swappable fluid ends to convert to different pressure ranges. The UNx™ Fluid End's strength and durability make it the top choice for industrial cleaning challenges. The Guardian filtration system allows the pump to operate continuously without stopping for filter changes, while a pressurized oil system ensures the unit maintains its optimal operational temperature for extended run times.
5200Q UNx™  Quintuplex pump with 5.25″ plunger stroke length
136.2 gpm at 8,000 psi (516 lpm at 551 bar)
25.6 gpm at 40,000 psi (56 lpm at 2750 bar)
Max Power Input 700 hp (522 kW)
Max Frame Load 17,716 lb (79 kN)
353 x 105 x 112 in (896 x 266 x 284 cm) trailer dimensions
21,300 lb (9661.5 kg) GVWR (Wet Weight)
Reduced downtime and maintenance with quick change packing and valves
Quickly change between pressures in the field with different Jetstream UNx™ Fluid End packages
4-speed transmission and integrated pump gear drive for efficient performance
Guardian triple-filter system allows for filter changes without stopping operation
Pressurized and cooled oil system for extended run times
Low deck integrated gooseneck trailer with storage, steps and crane
Positionable control panel for easy access either from ground or on trailer deck