4200 UNx™
Pumps and Fluid Ends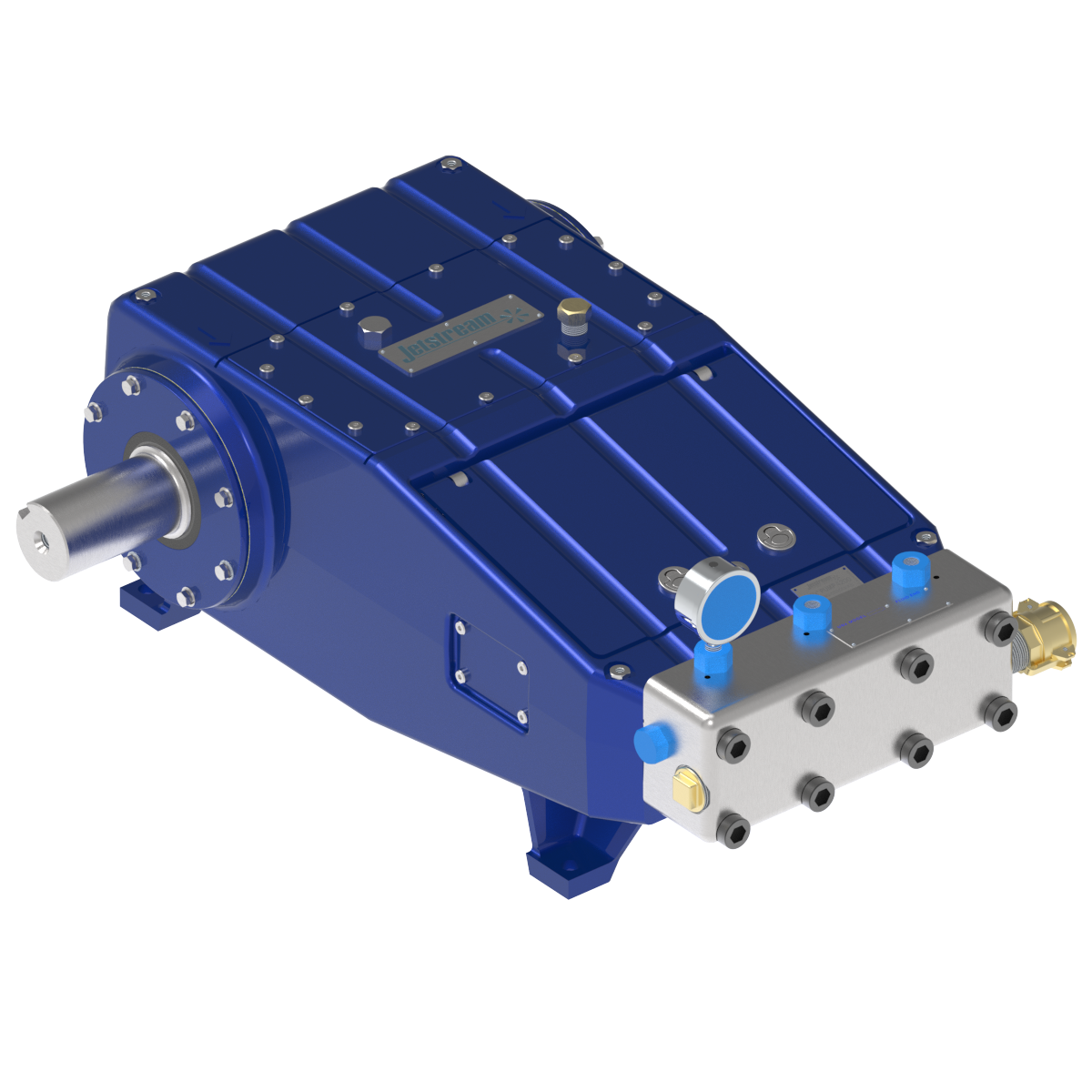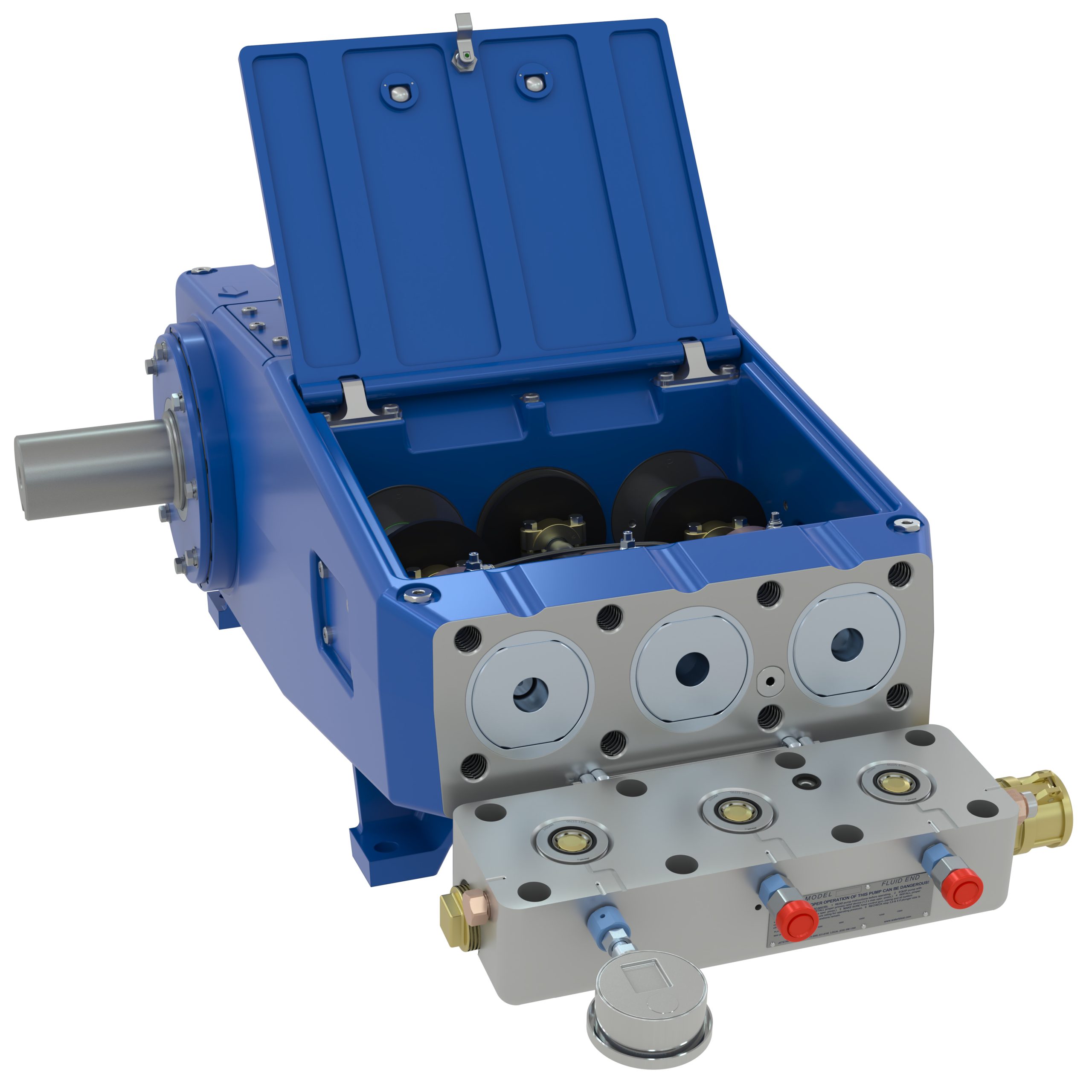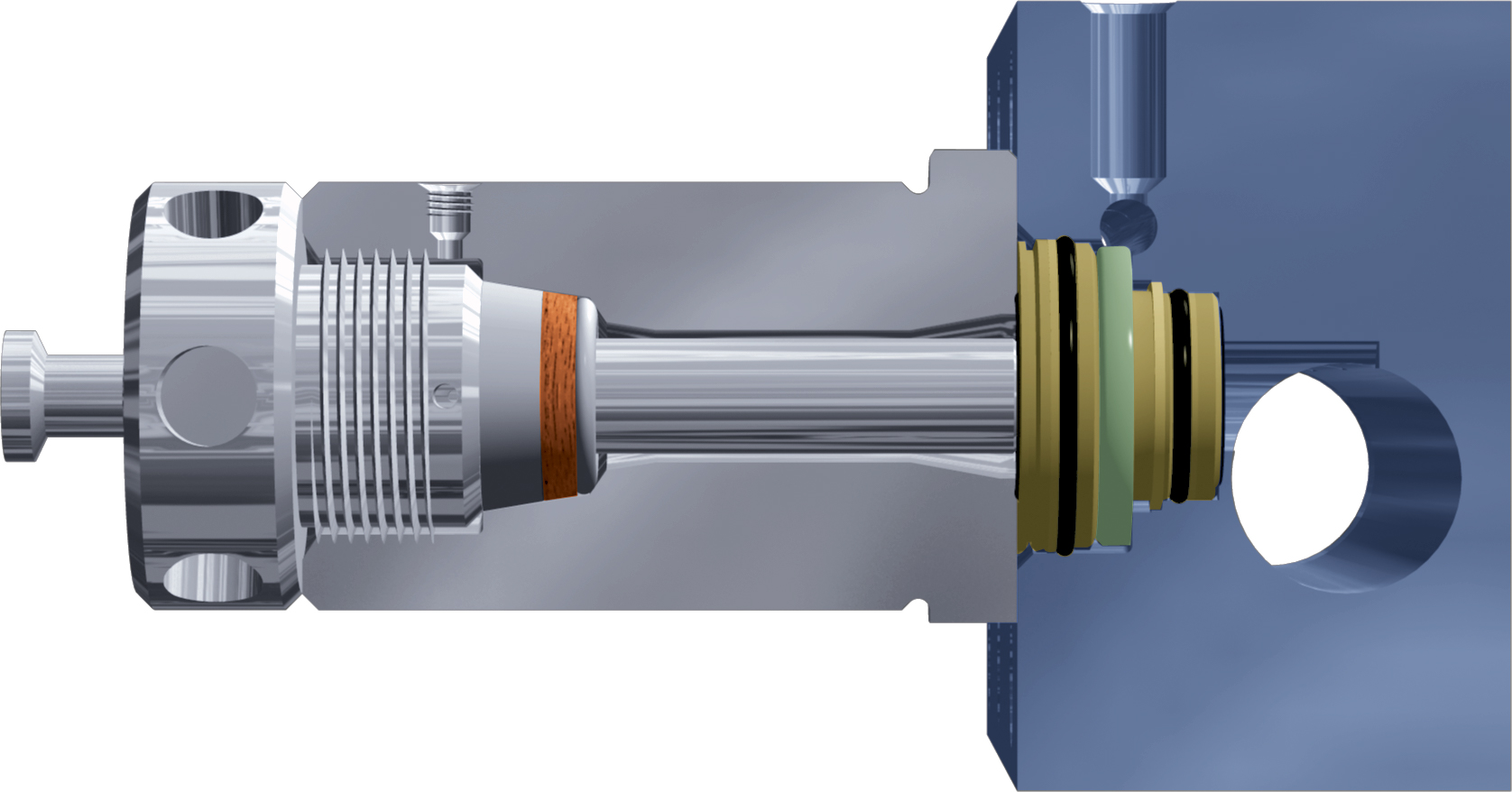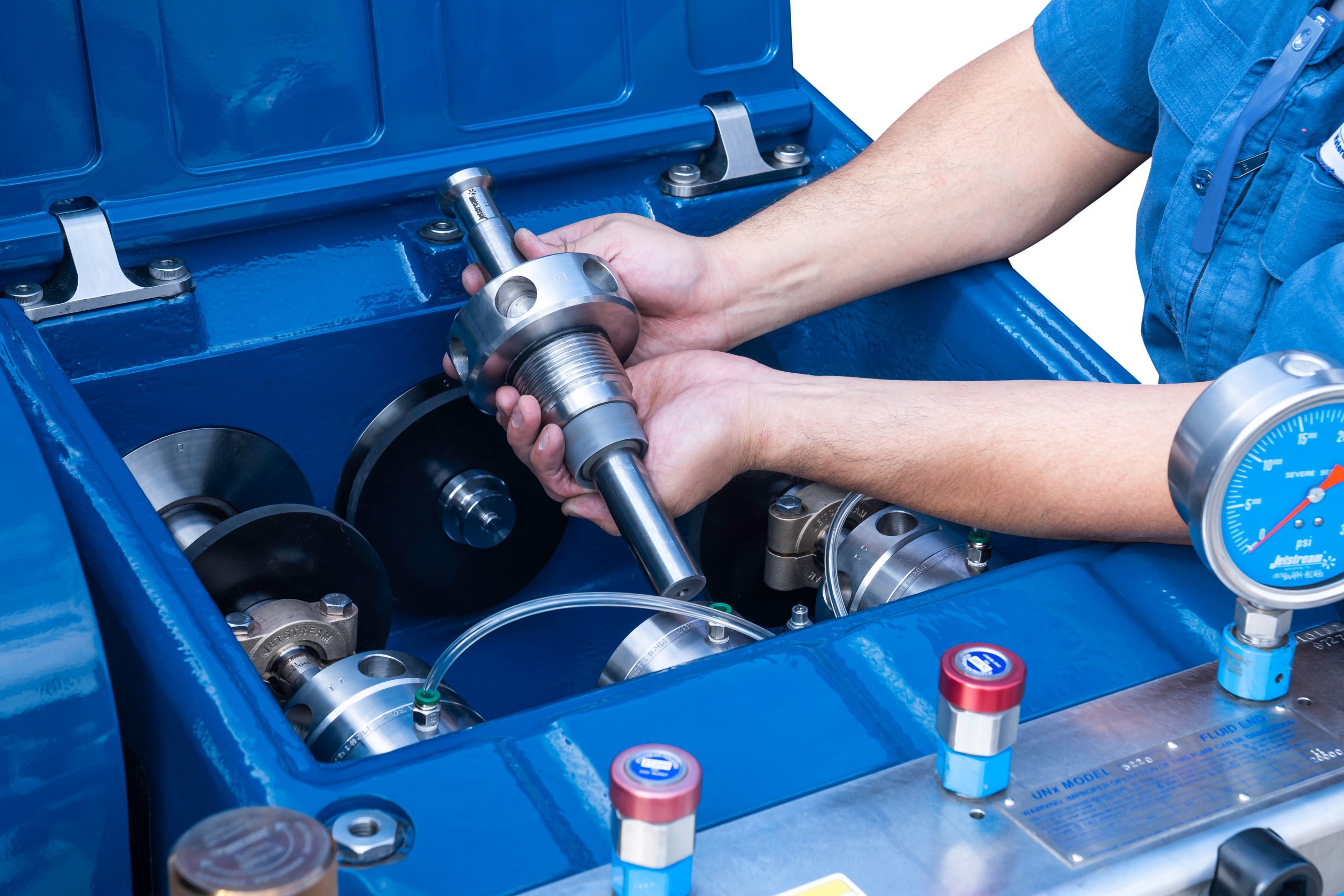 ---
Workhorse of the waterblast world
Well established as the reliable staple of industrial cleaning, the 4200 series of Jetstream pumps have the power to tackle difficult jobs and reliable performance that contractors and plants can count on. Quickly change between operating pressures for any Jetstream 3600 or 4200 UNx™ Pump with additional fluid ends. Conversions take only minutes and are available for pressures as low as 6,800 psi (469 bar) up to 40,000 psi (2750 bar).
The UNx™ Pump dominates the field with innovative American manufacturing, ductile iron power frames, heat-treated billet alloy steel crankshafts, and the largest bearings of any comparable pump.
Available on Jetstream's X-Series waterblasting units or as a stand-alone pump for those building their system or replacing a complicated, worn, or unreliable pump.
4200 Series UNx Bareshaft Pump
Wide range of flow and pressure combinations
Three plunger (triplex) design
Plunger stroke length 4.25 in (108 mm)
Max Power Input 325 HP (242 kW)
73.5 gpm at 6,800 psi (278 l/min at 469 bar)
11.9 gpm at 40,000 psi (45 l/min at 2750 bar)
Max Frame Load 17, 750 ib (79 kW)
Total weight 1800 lb (820 kg)
Pump Oil Capacity 9 gal (34 L)
Quickly change between pressures in the field with different Jetstream UNx™ Fluid End packages
Reduced downtime and maintenance with quick change packing and valves
Ductile iron power frame is the strongest in the industry
Crankshaft machined from high-tech forged alloy for superior performance at higher power input
Largest bearings of any comparable pump on the market