5200Q UNx™
Pumps and Fluid Ends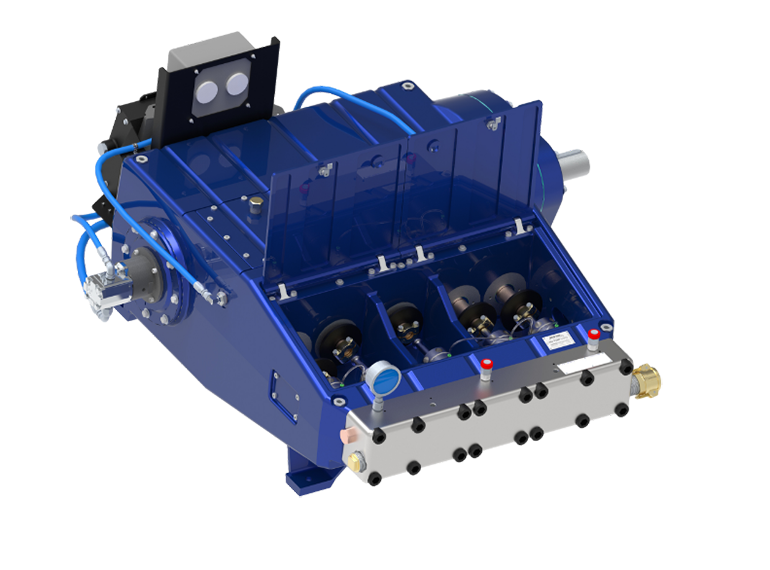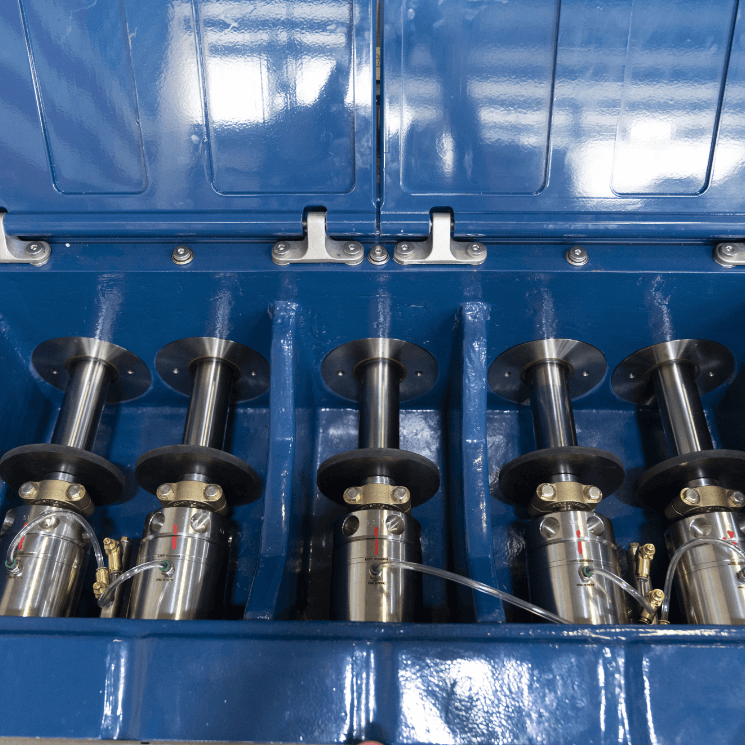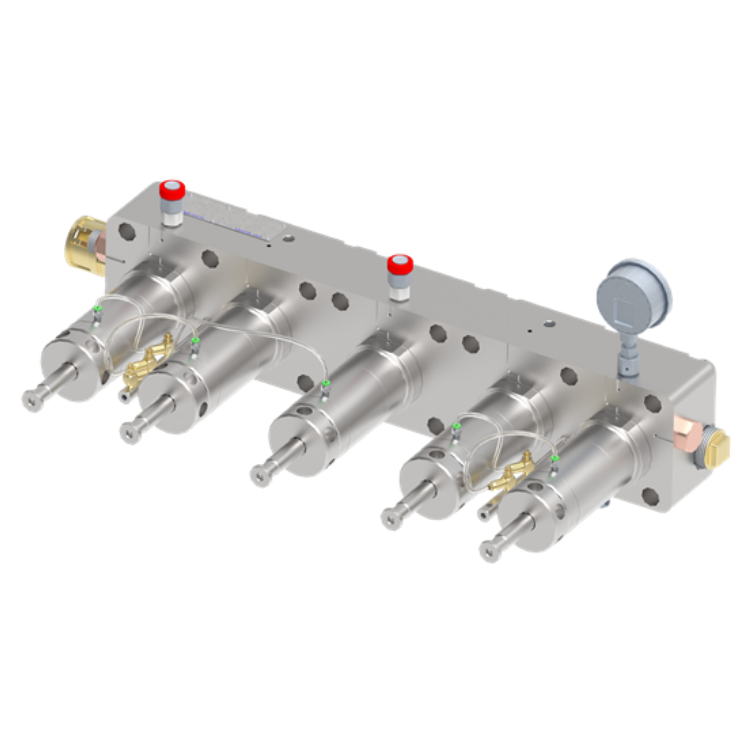 ---
Big horsepower.
big water.
all Jetstream.
The Jetstream model 5200Q UNx™ bareshaft pump generates incredible power with an integrated gear drive powered by a 700 horsepower motor to overcome industrial cleaning challenges that are too big for other pumps to handle. It is the most advanced and efficient waterblast pump of its size in the industry, using a quituplex design for outstanding flow in a robust design. A pressurized oil system keeps the pump cool in any field condition, while hydraulic bypass technology produces a pressure seal between the fluid end and the power end. Jetstream bareshaft pumps combine the durability of proven power end technology with the serviceability and versatility of the UNx™ fluid end to dominate industrial cleaning jobs that require tight schedules and rigorous standards.
The UNx™ Pump stands as the workhorse of the industrial cleaning world with innovative American manufacturing, ductile iron power frames, heat-treated billet alloy steel crankshafts, and the largest bearings of any comparable pump.
Available as a Jetstream 5200Q Integrated Trailer Unit, or as a stand-alone bareshaft pump. Those building their own system or replacing an unreliable pump will find the serviceability and power of the 5200Q unmatched.
5200Q Sell Sheet 
700 horsepower (522 kW) max input
Five plungers with 5.25″ stroke each
136.2 gpm at 8,000 psi (516 l/min at 551 bar)
25.6 gpm at 40,000 psi (56 l/min at 2750 bar)
Max frame load 17,716 lb (79 kN)
Pump speed range 200-547 RPM
Total weight 5000 lb (2268 kg)
Ductile iron power frame is the strongest in the industry
Integrated 3.3 or 3.9 ratio gear drive
Crankshaft machined from high-tech forged alloy for superior performance at a higher power input
Largest bearings of any comparable pump on the market
Pressurized oil system with 27 gallon capacity
Locking rod box area for increased safety