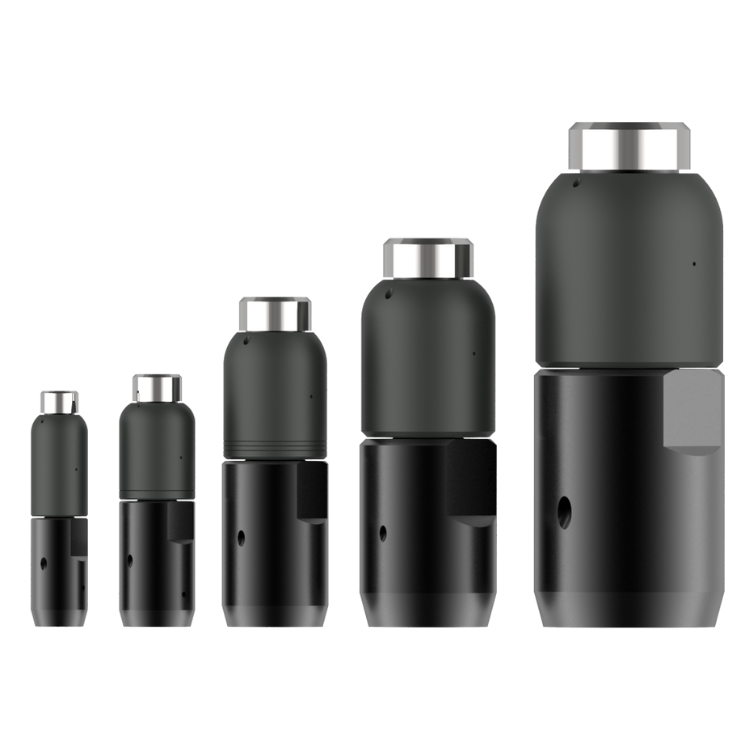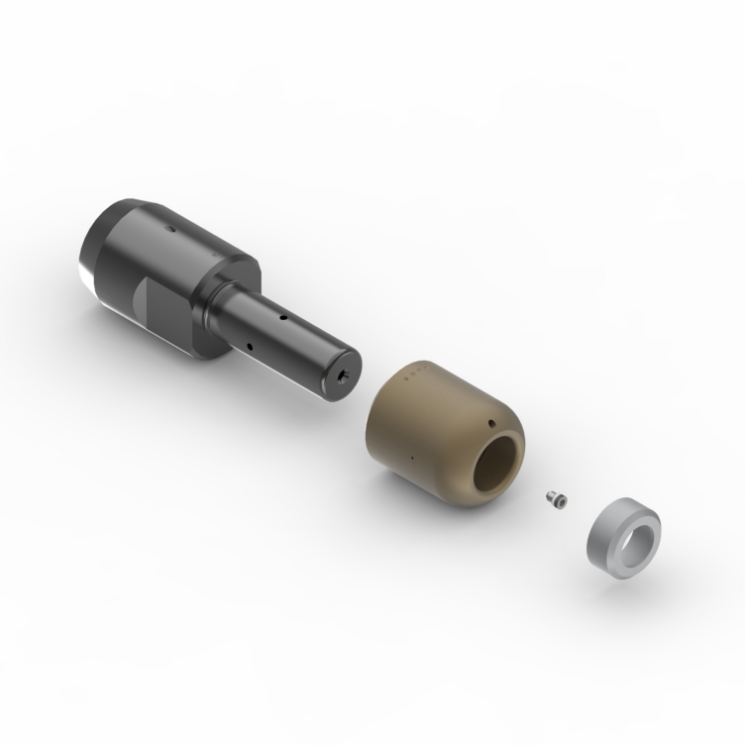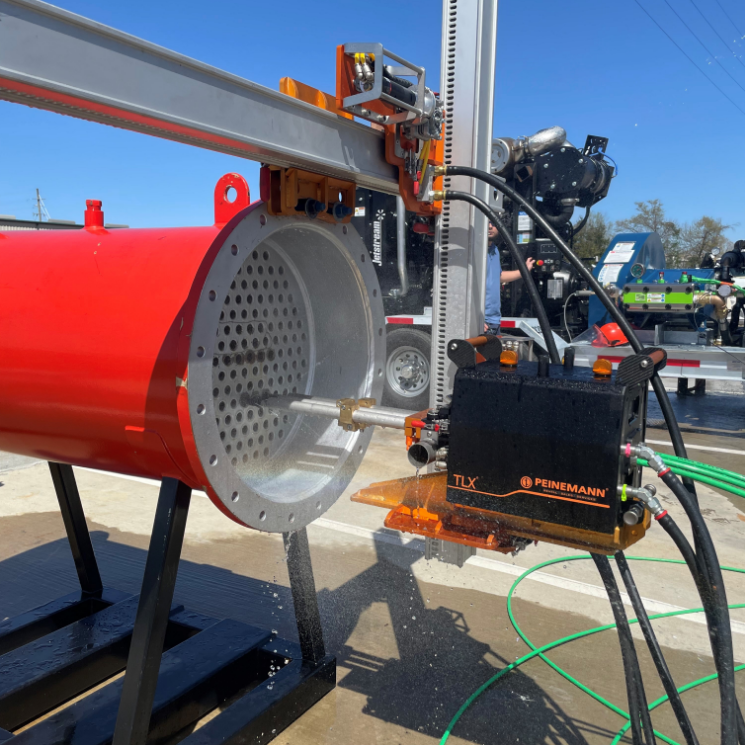 ---
DrillJet
™
The DrillJet™ utilizes Jetstream DNA water-bearing technology to eliminate any need for seals, bearings, or lubricants, creating a bulletproof tube cleaning tool. DrillJet™ nozzles are assembled from just three components: the nozzle body, rotor, and retention cap. The compact design enables these nozzles to navigate and clean tubes in U-Bend style heat exchangers, a task nearly impossible for mechanical cleaning methods.
Use a universal 6-Jet configuration for standard cleaning and polishing or a powerful unplugging 7-Jet configuration for blasting through tough build-ups and blockages with ease. Dial in the most efficient cycle time for heat exchanger cleaning and other small-diameter tube cleaning applications with a wide selection of flow rates and sizes.
Manuals And Docs
For more information, browse our helpful literature to better understand the functionality of your equipment.
Sizes available: 9.5 mm , 13 mm, 18mm, 24mm, and 33 mm.
Industry standard inlets and various orifice configurations are available for working pressures up to 22,000 psi (1500 bar).
Clean tubes as tight as 0.47 inches (12 mm) up to 2.40 inches (61 mm)
8 gpm (17 lpm) up to 47 gpm (178 lpm)
As compact as 1.54″ overall length (9.5mm nozzles).
Most compact tube cleaning nozzle in the industry allowing for complete cleaning of U-Tube style heat exchangers.
Front Cap prevents debris from slowing the rotation of nozzle so cleaning never stops.
In 7-Jet configurations, the hard-hitting 0° nozzle unplugs even the toughest material.
Designed for unplugging, cleaning, and polishing tubes found in heat exchangers and industrial tube bundles.
Water bearing design – no bearings, seals, or lubricants to replace!