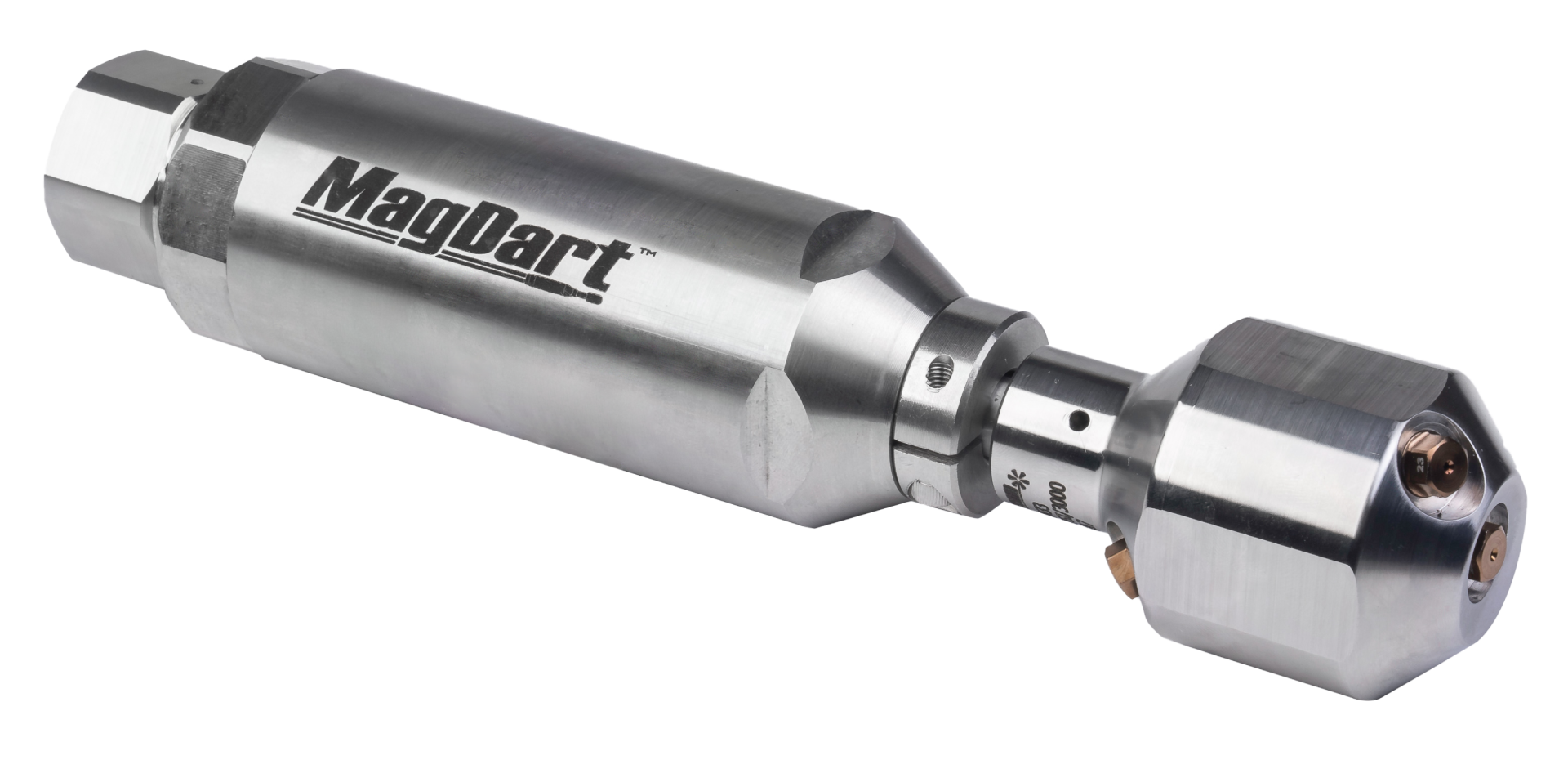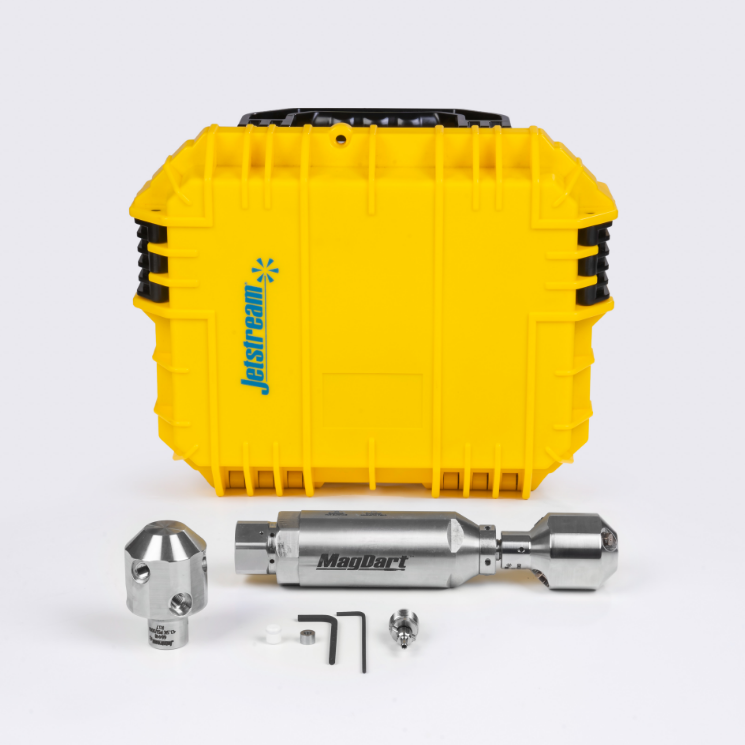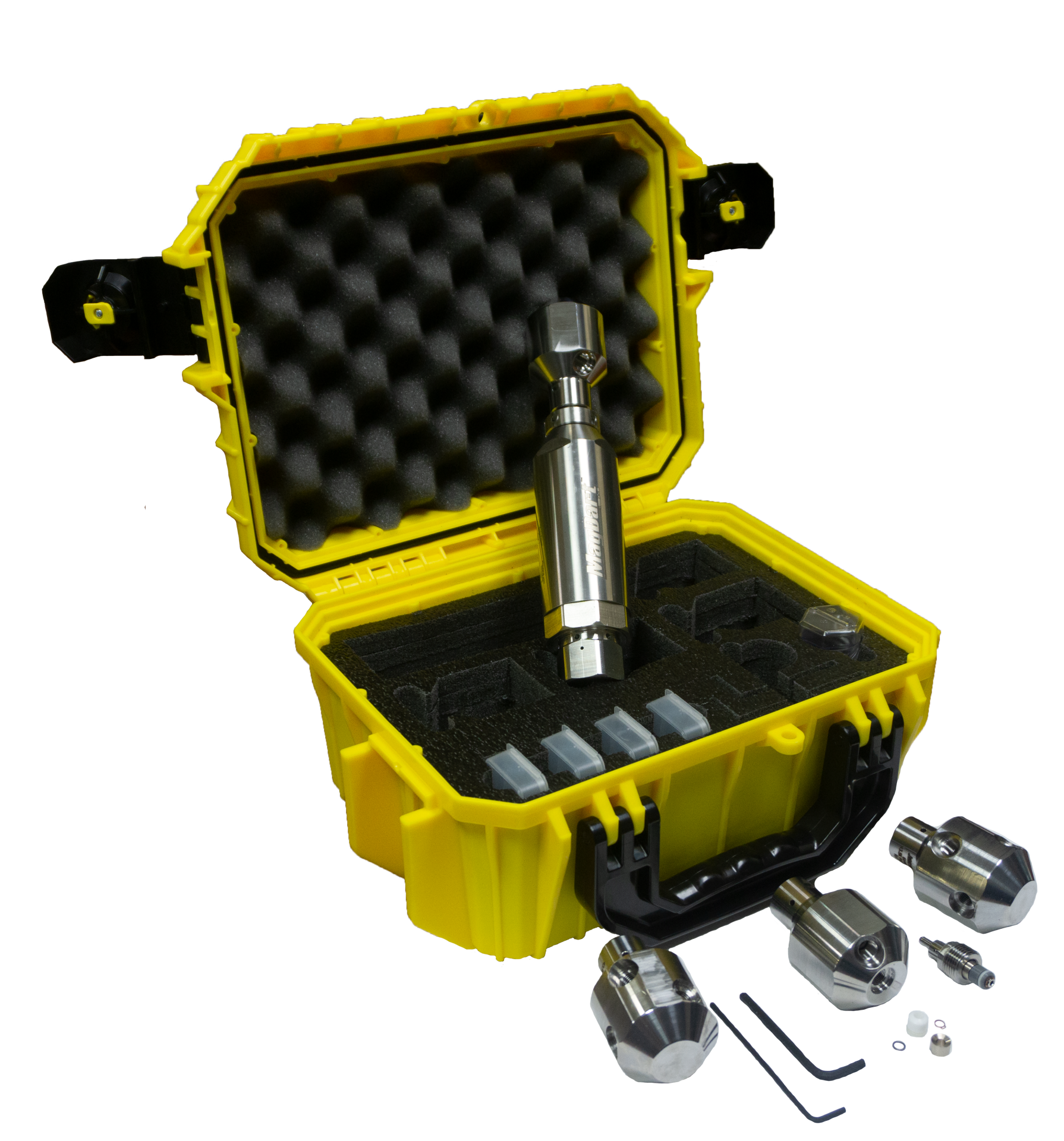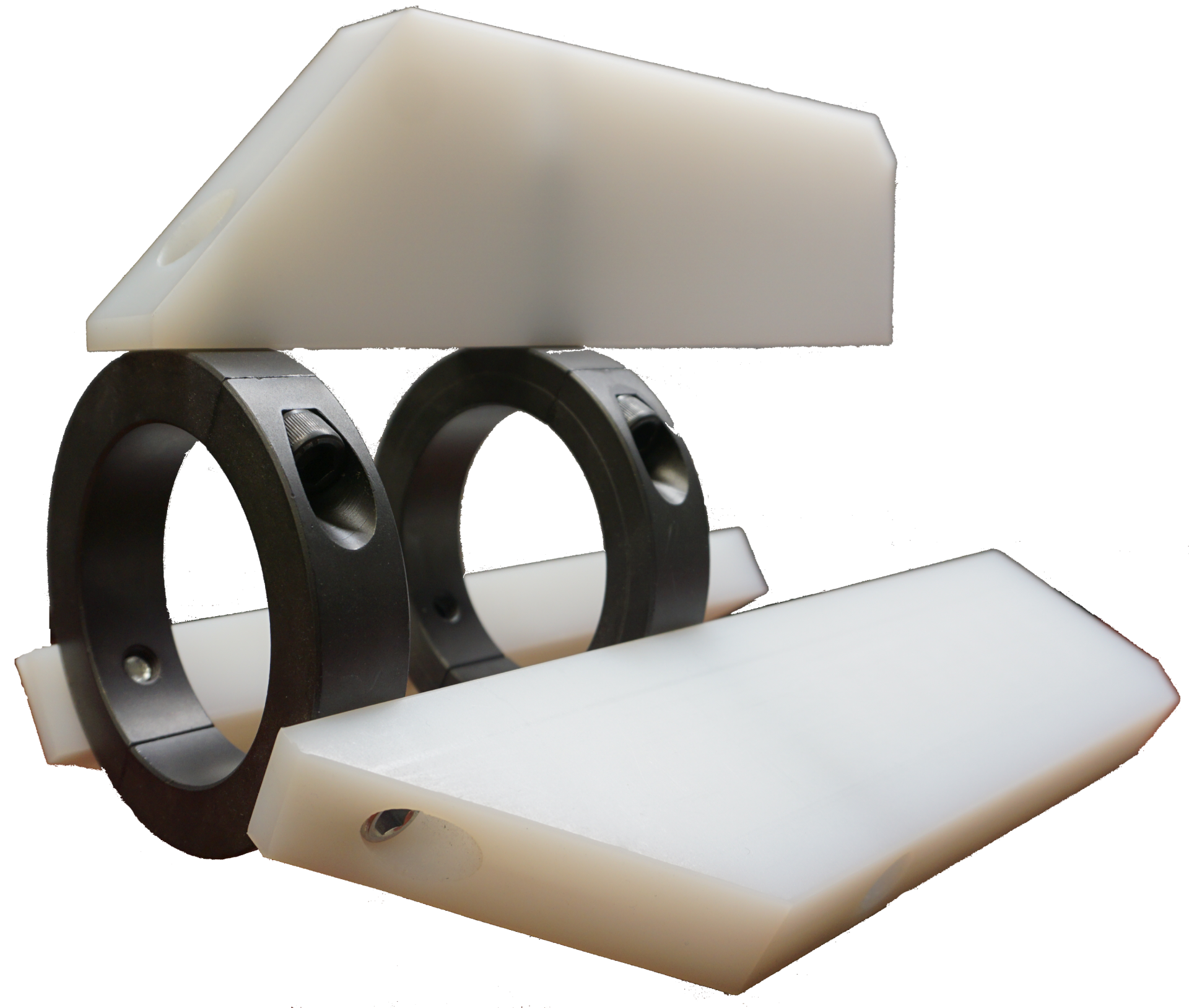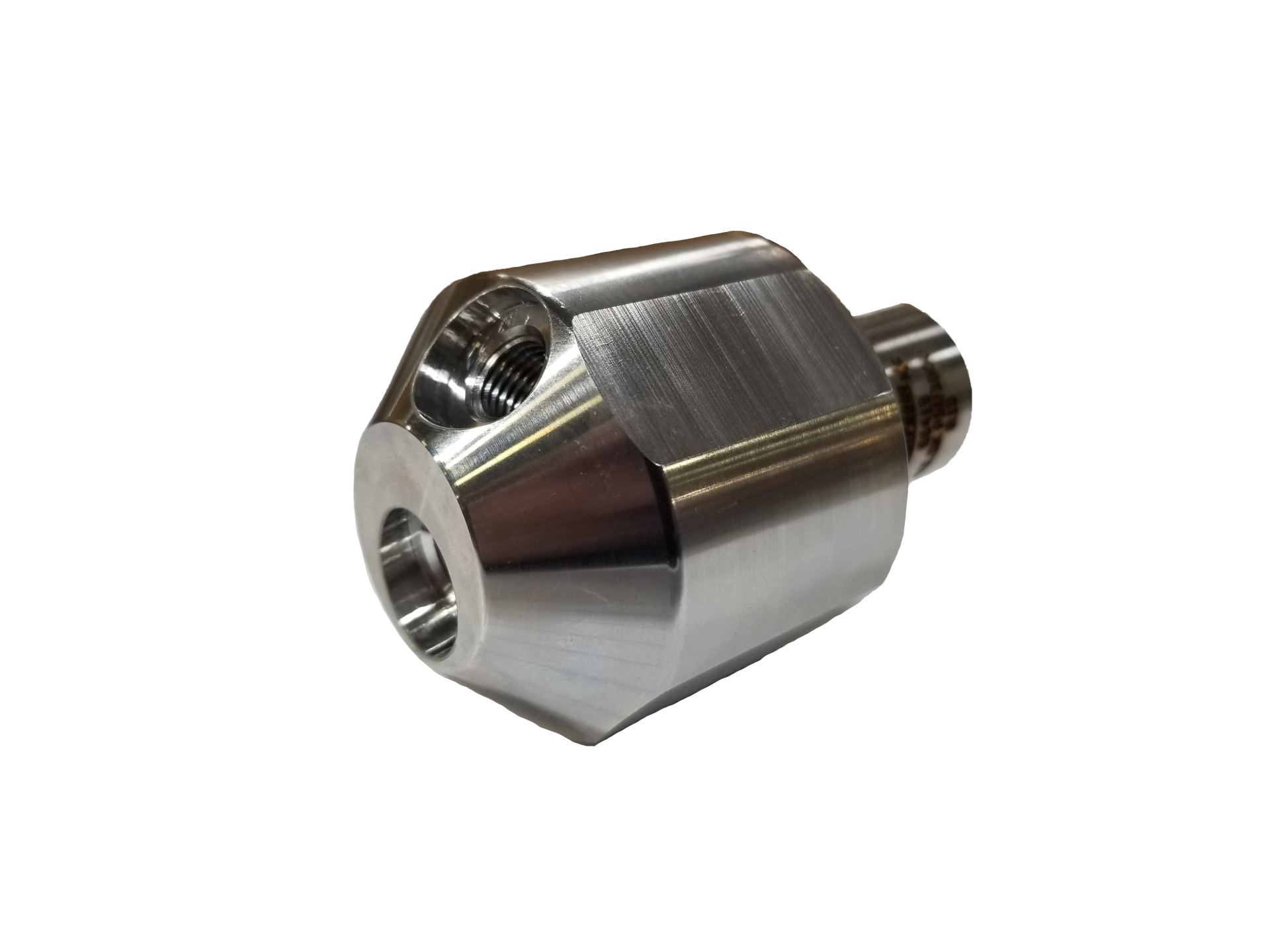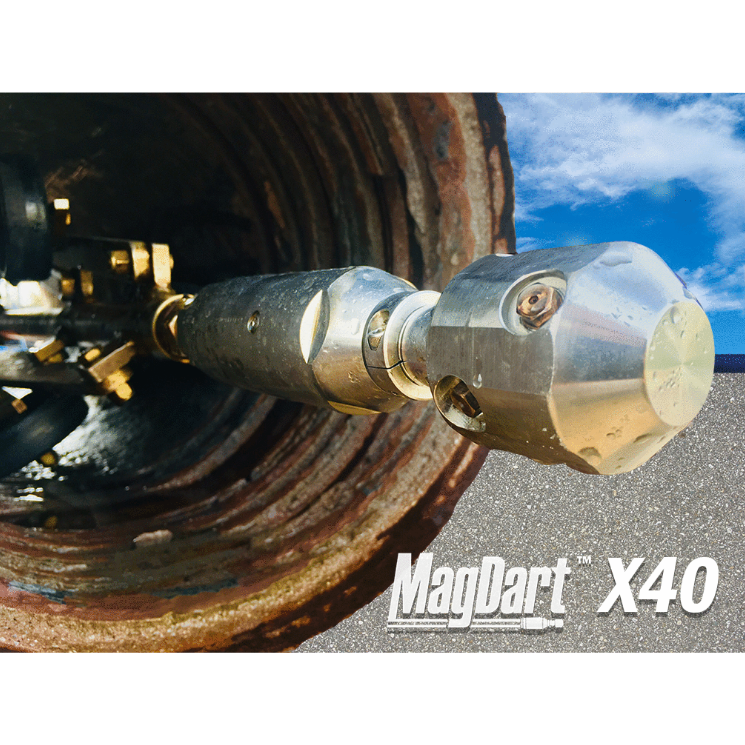 Maximium Power for Difficult Pipes
The MagDart™ X40 blasts through tough materials in 2″ – 6″ pipes like polymers, coke, coatings, and latex at 43,000 psi (3000 bar). Jetstream's maintenance-free magnetic braking system controls rotation speed for effective cleaning and reduced streaking. Cut through blockages with Unplugger heads or leave a pristine finish with Polisher heads to complete any job. The MagDart™ is self-powered with the correct nozzle configuration and is also compatible with industry-standard automation equipment. A patented seal cartridge allows 5-minute field rebuilds for improved uptime. Tackle different sizes of pipes with centralizer accessories to fine-tune the performance of the tool. No matter how tough the challenge is, keep cleaning with maximum efficiency on every job with Jetstream.
Maximum operating pressure 43,500 psi (3000 bar).
Maximum flow 12 gpm (45 lpm).
Accepts UHPX, UHPXi, and UHPXD series nozzles
Rotation speed range 200 to 800 rpm.
Tool weight 6 lbs (13 kg).
2″ (51 mm) tool diameter.
9/16″ HP Female inlet connection.
Patented seal cartridge allows for a 5-minute overhaul in the field.

Two different head designs – an unplugger to tackle the toughest obstructions and a polishing head for passing IRIS inspection
Maintenance free magnetic braking system. Oil-Less design increases reliability and productivity while reducing maintenance downtime.
Cleans tubes from 2″ – 6″ in diameter. Centralizers are available to ensure complete cleaning coverage and reduce streaking.
Replaceable s

traight-pattern nozzles produce more concentrated streams than fan tip style nozzles for maximum

cleaning power

.