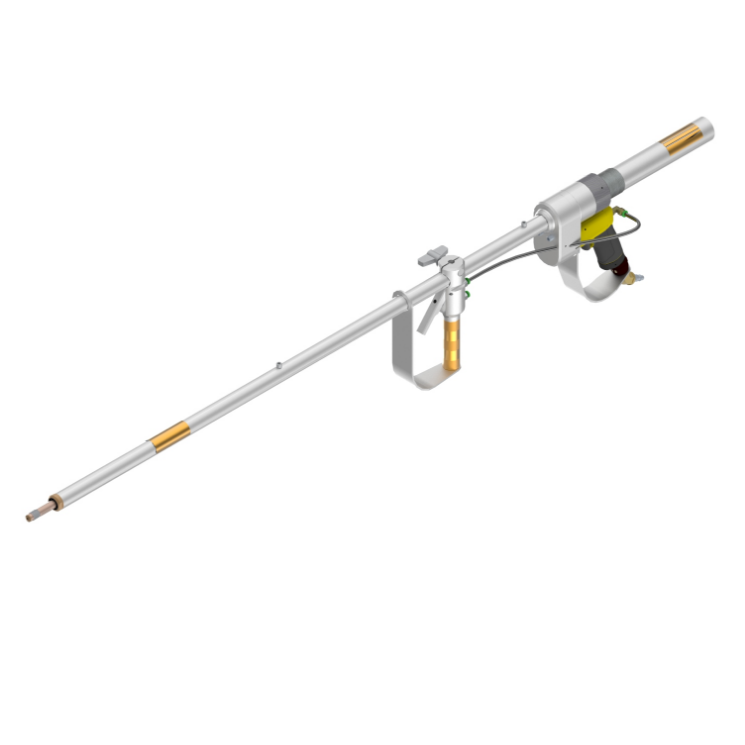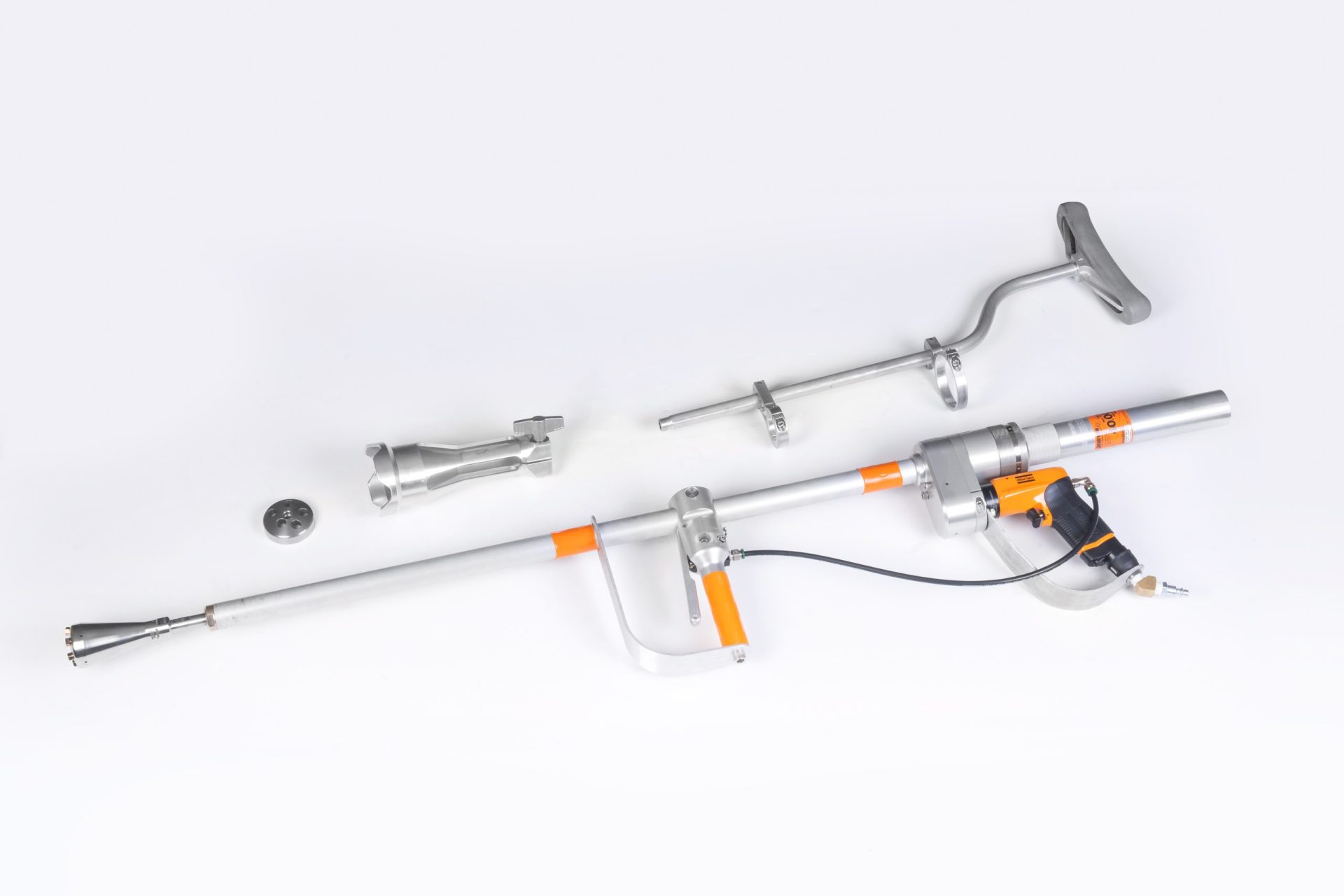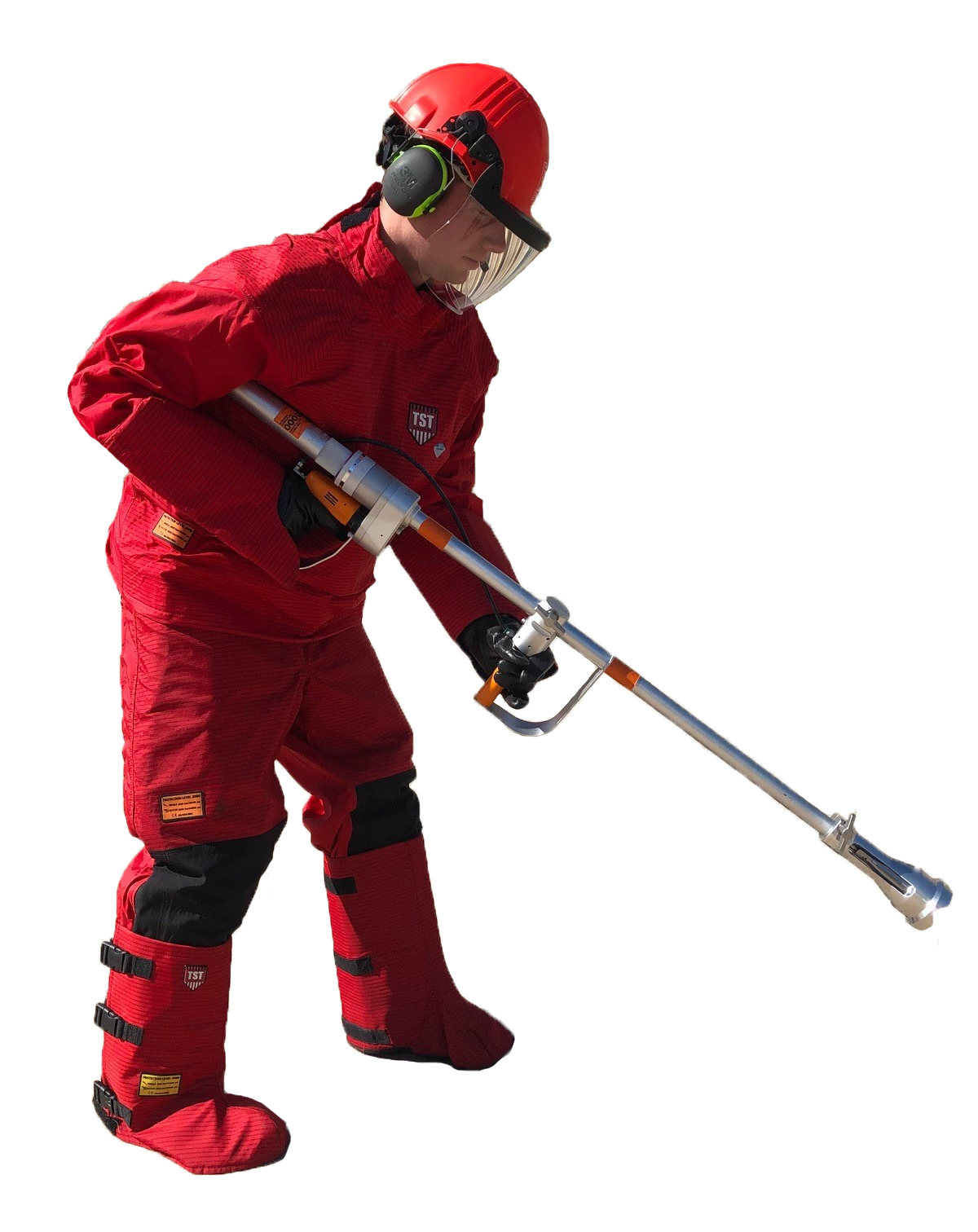 ---
Advanced air-powered surface prep
The Jetstream FXG2 Tornado Gun delivers 40,000 psi (2757 bar) water jets for surface preparation tasks like coating removal, paint booth cleaning, stripe removal, and tank cleaning. A quick-change cartridge allows for fast field maintenance and reliable operation. An air-powered motor controls the rotation speed of the nozzle head for optimum cleaning. When used with a Jetstream 40K Remote Control Valve, the operator can pull both triggers to initiate rotation and release high-pressure water, blasting away coatings, corrosion, and debris. When the operator releases either of the gun triggers the 40K Remote Control Valve safely discharges the high-pressure water from the system. Maximize productivity by connecting a Jetstream Multi-Mode Valve to run multiple guns simultaneously.
Technical Specs
Sell Sheet
FXG2 Tornado Gun Product Instruction
Maximum operating pressure 40,000 psi (2,758 bar)
Maximum flow 7 gpm (26.5 lpm)
9/16″ Type M inlet
Rotation speed 1500 to 2500 rpm
Minimum 90 psi air inlet at 20 CFM to supply air-motor
Weight 13.8 lbs (6.3 kg)
Air-actuated motor with push-lock connections for optimum rotational speed.
Quick change rebuild cartridge.
36″ or 48″ barrel lengths available.
5 available nozzle heads to suit every surface cleaning application.
Low force triggers to reduce operator fatigue.
Tool-less adjustment of front trigger and optional shoulder stock.
No grease lubrication required.