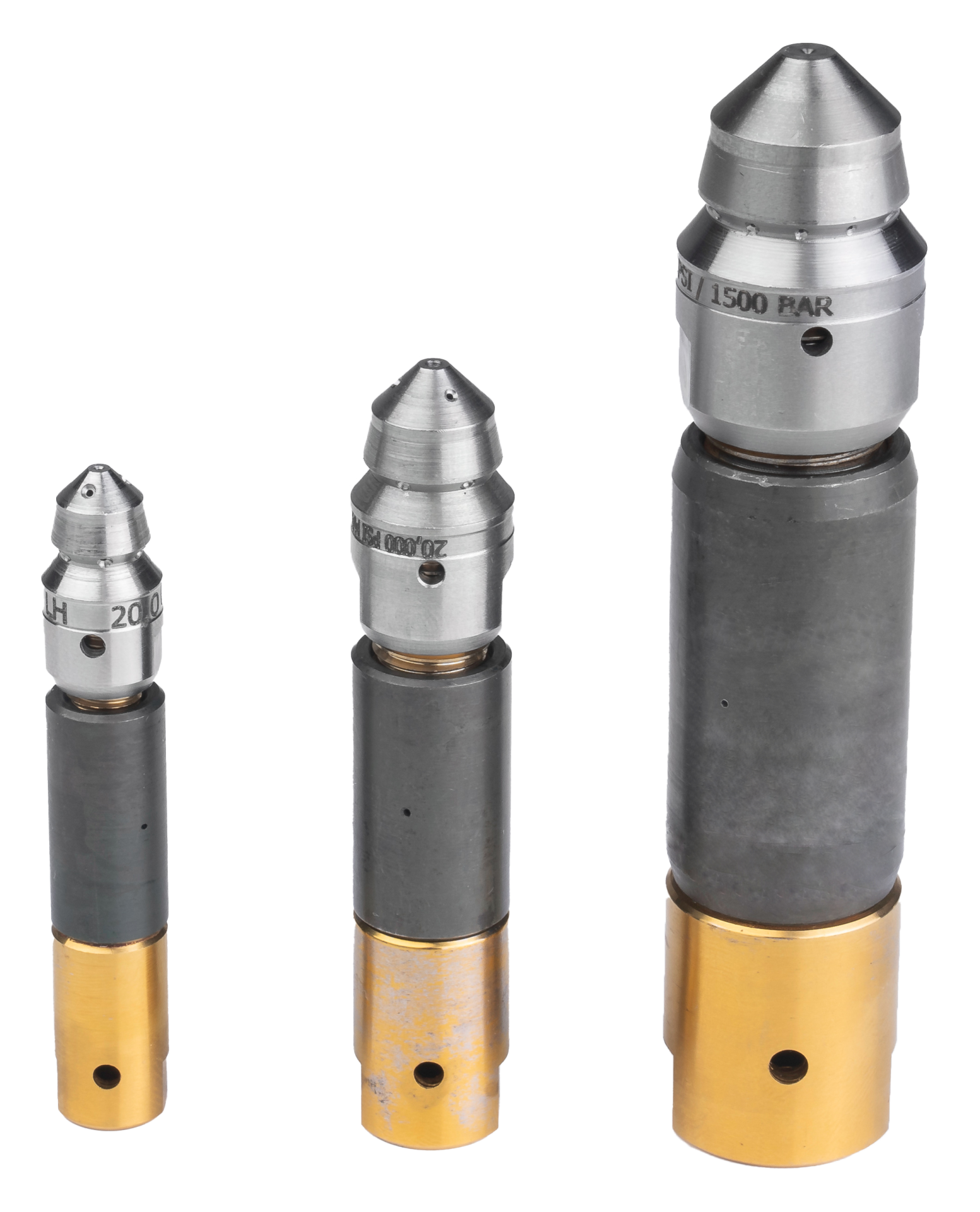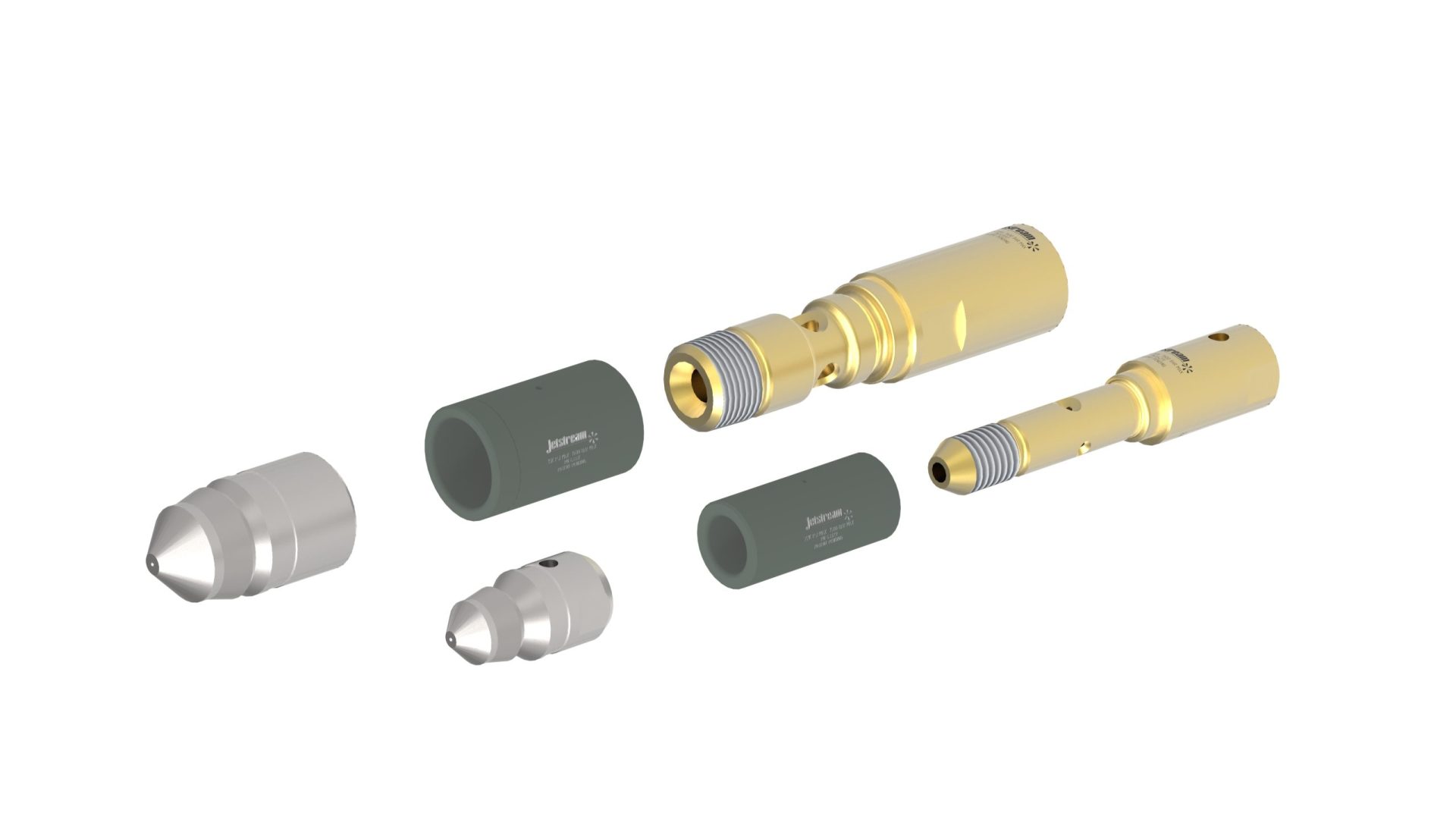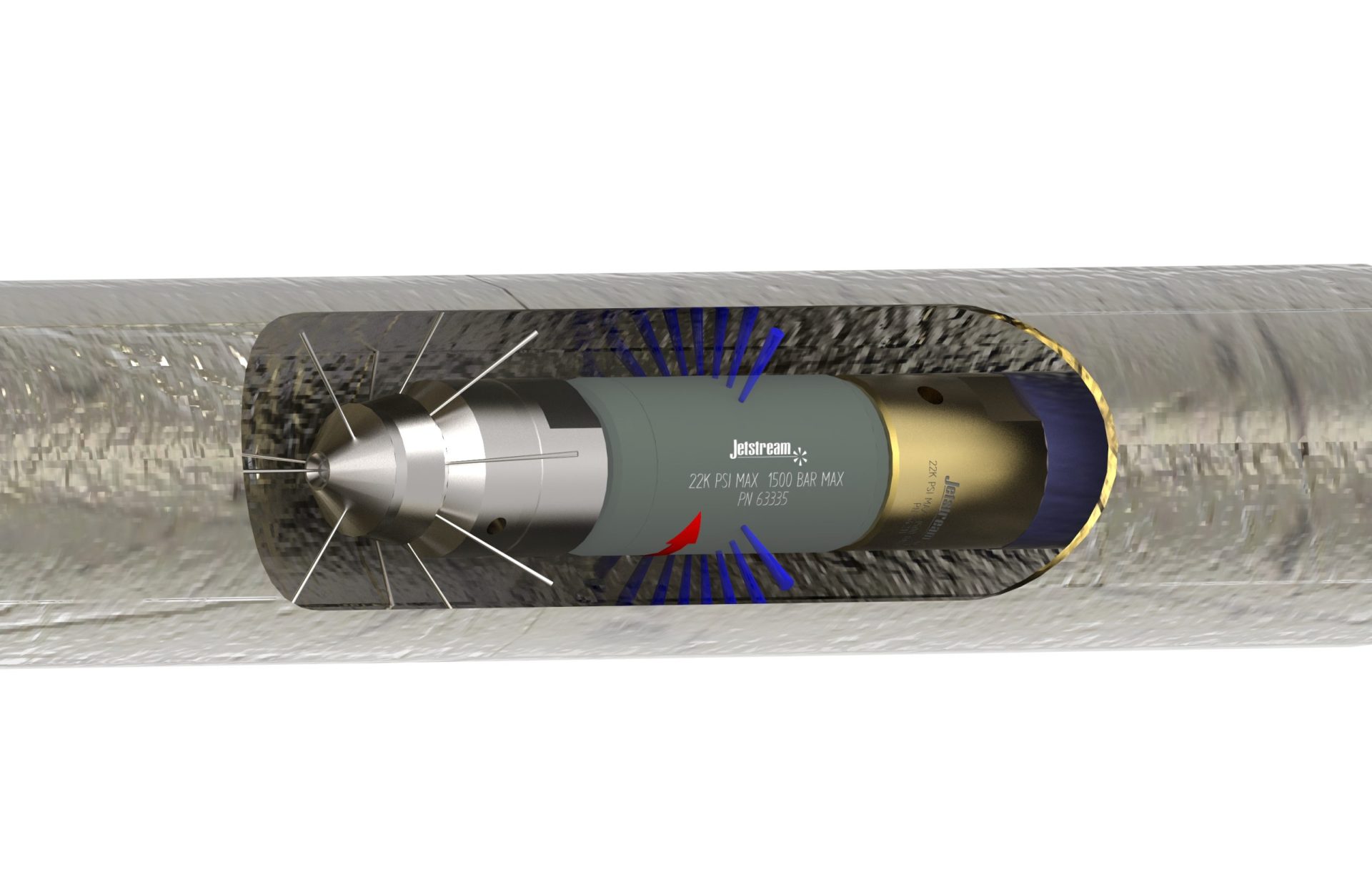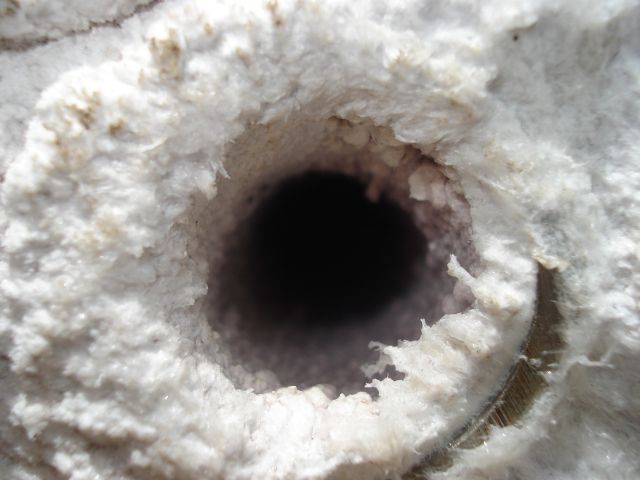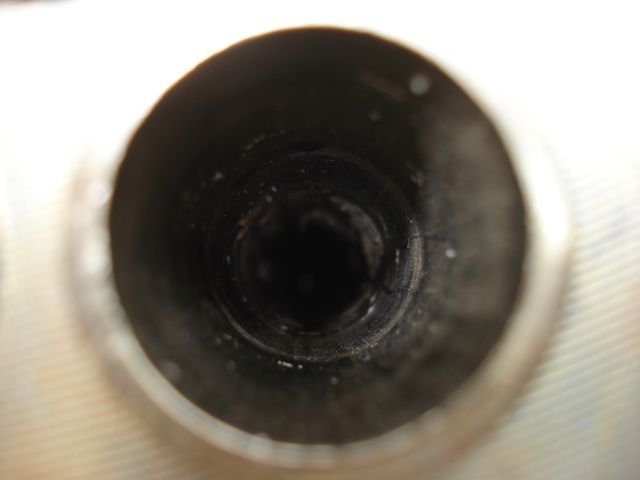 ---
Reliable polishing. Outstanding performance.
Jetstream Tube Spinners are self-rotating ID tube polishing in heat exchangers and other narrow-diameter tubes that operate on Jetstream's water-bearing technology for simple, powerful cleaning. Rated for 15,000 psi (1034 bar) to 20,000 psi (1379 bar), the nozzle is self-propelling and can be used on either rigid or flexible tube cleaning lances. The front nozzle blasts free large deposits and pulls the tool down the line while two 90° jets from the self-rotating sleeve clean and polish in a single pass. Tube Spinners Nozzles are assembled from only three components: the nozzle body, a replaceable sleeve, and the front nozzle for simplicity and low maintenance. No oil or other complex systems are needed. Tube Spinners can be stacked together for additional flow and increased cleaning capability, or combined with Jetstream Drilljets™ to clear blockages more efficiently. When deposits and blockages hinder heat exchanger efficiency, Jetstream Tube Spinners always deliver superior results in record time.
Tube Spinning Nozzles Technical Specs
Tube Spinner Tube Cleaning Nozzles Sell Sheet
Maximum operating pressure 22,000 psi (1534 bar).
Minimum operating pressure 3,000 psi (206 bar).
Maximum flow 35 gpm. Minimum flow 2.3 gpm.
Industry-standard inlet connections for 15K psi (NPT, M7, BSPP) and 22K psi (MP LH, MP RH).
OD ranging from 0.375″ (9.5 mm) to 1.040″ (26.4 mm).
Compact minimum length of 2.22″ (55 mm) with cap nozzle.
Accepts

FB, FM, FP, HPEL, HPER,

HPFR, and HPFL Series cap nozzles. See Product Instruction for more details.

Clean tubes as tight as 0.50 inches (12 mm) up to 2.40 inches (61 mm).
Water-bearing design requires no oil or conventional bearings.
Advanced alloys and coatings increase longevity and performance.
Easily replaceable sleeve to extend wear life.
Custom flow rates and cap nozzles are available for special applications.
Stack multiple Tube Spinners or combine with Jetstream Drilljets™ (sold separately).
Tube nozzles or blanks (sold separately) cap off the tool.
Thruster nozzles are available for increased pull.